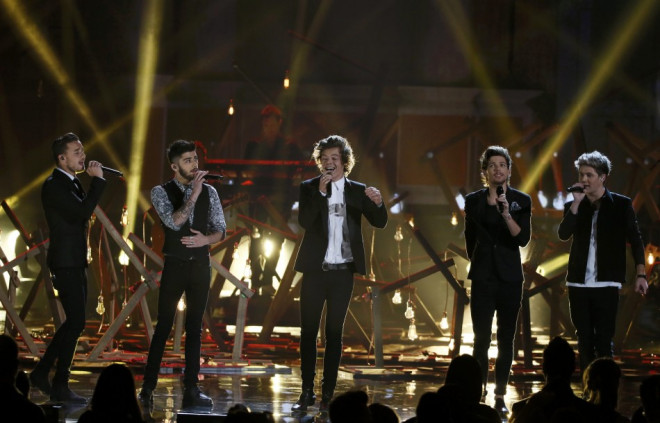 One Direction have opened their Where We Are World Tour.
The British band performed a sold-out stadium show to 40,000 thousands fans in Bogota at the El Campin stadium.
Speaking at a press conference for South American media, the band said that they were nervous but excited before the first show of the tour.
Niall Horan, 21, said: "I'm a bit nervous at the minute because it's our first show of the tour.
"Because we've known about this tour for like a year we've been really excited so it's all going to come out tonight. We're going to have a good time.
"We rehearsed in the venue yesterday and you can feel the adrenaline running through."
Harry Styles explained how his own parents have reacted to his rise to fame.
"I think with parents when they grow up they probably have a thing they were a fan of. I think they can relate to how their children feel. They get to relive it through their kids, which is quite nice.
"I think we put on a show where the parents come and enjoy it and they might not even be a fan of the music but they would say they've seen a good show."
At the end of the cocert Styles said to the excited crowd: "Colombia, thank you so much. You were the perfect way to start a tour. It's been a while and you were incredible. Love.x"
Wearing their trademark jeans and revealing a rock edge, with Horan playing electric guitar, the band performed some of their biggest hits including What Makes You Beautiful, Story Of My Life and Live While We're Young.
Immediately after the show, the band flew straight to Peru for the next concert.
One Direction will perform 67 dates across the globe for the Where We Are tour, which opens in Europe in Croke Park Ireland on 23 May, before landing in London's Wembley Stadium on 6 June.
One Direction Set List
Midnight Memories
Little Black Dress
Kiss You
Why Don't We Go There
Rock Me
Don't Forget Where You Belong
Live While We're Young
C'mon C'mon
Right Now
Through The Dark
Happily
Little Things
Moments
Strong
Better Than Words
Alive
One Thing
Diana
What Makes You Beautiful
You & I
Story of My Life
Little White Lies
Best Song Ever