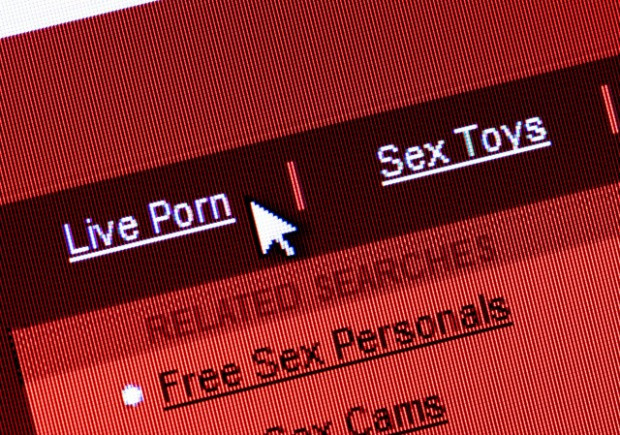 New research has revealed the UK's consumption of pornographic material online, showing that 23% of Britons access adult content on the internet at least once a month.
The survey was carried out by research company Nielsen for the Authority for Television On Demand (Atvod), who commissioned the report to back up its call for more stringent regulation to prevent children from access pornographic content online.
Atvod is calling on the government to bring in legislation to force all pornographic websites to carry out age checks before allowing visitors access to their content.
Atvod believes the need for this is so urgent that it is "critical the legislation is enacted during this Parliament".
Underestimated
The Nielsen report shows that 6% of children under the age of 15 had been able to access adult content online with 5% of the visitors to these sites being under 15-years-old.
One website alone - Pornhub - had been visited by 112,000 boys in the UK aged between 12 and 17-years-old the report revealed, with Atvod believing the survey result underestimated the scale of the problem, as tablet and smartphone use was not included in the results.
While UK-based pornographic website need to carry out the age vertification checks sought by Atvod, sites based overseas (which make up the majority of those accessed from the UK) are exempt from having to do this.
"We're a very substantial market and to access the money that's flowing from the UK would be quite a powerful incentive to introduce restrictions," Atvod's chief executive, Pete Johnson told the BBC.
Won't make a difference
Sex and Censorship, a free speech campaign group believes such age-checks would be ineffective.
"It won't make any difference to the sites that give all their videos away for free and sell advertising because they don't need credit card processing," said its founder Jerry Barnett.
Barnett was previously the operator of a UK-based pornographic website which was shut down after he was fined for failing to put in place effective measures to stop children access content on the website.
Barnett's sentiments were echoed by a spokeswoman for Pornhub, who said age-checks alone wouldn't solve the problem:
"There is no single 'silver bullet' solution to protecting children and adolescents from potentially harmful content and interactions in their digital lives. The best solution lies in a multi-layered approach in which the parent assumes the central role."