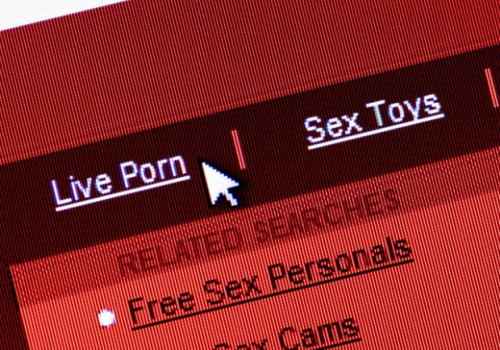 Britons are a patriotic lot when it comes to online pornography and one town in Hertfordshire is flying the flag by consuming more web smut for longer, than anywhere else.
Web users in the provinical of Ware watch online porn videos for longer than anywhere in Britain, according to figures released by Pornhub, one of the biggest porn sites in the UK.
The unobtrusive town, which lies just outside the M25 Orbital, has done little to draw attention to itself - until now.
While London's 10 million population means it dominates the rankings for sheer number of users - no surprises considering its size, it is Ware with its relatively small population of just 18,000 which is comfortably on top by other measurements.
According to Pornhub, Ware's inhabitants spend on average 10 minutes and 37 seconds looking at pornographic content and click on 7.6 pages.
The graphs below illustrate Ware's position.
According to travel site Tripadvisor, interesting things to do in Ware include taking a stroll along the River Lea and visiting the local nature reserve.
In sharp contrast to the worldly web capital of Ware, users in the city of Gloucester access the fewest number of pages and spend well below an average amount of time doing so.
Meanwhile, Sheffield shows itself to be efficient in its browsing habits by cramming in more than seven videos and a well below average time of nine minutes.
The website also revealed that users in England tend to prefer British online porn, with "British" being among the top search terms.
The metrics were compiled by adults-only website PornHub represent only traffic to its website and are not representative of usage across the web. It is the 39th most popular website around, with 100m unique users each month, according to Similarweb.com.
Back in Blighty and the most common search term in England is 'British.' But not so in Scotland, Wales or Northern Ireland. Overall, 'British' does perform well by placing in the top three search terms in all four countries. But could its absence from the top spot in three of the four naitonal charts signal anti-Union sentiment showing itself?
This particular insight is not contained in the date, but topping the search charts in Wales, Scotland and Northern Ireland is Lisa Ann – an American 40-year-old XXX star.
'Smoking' was the fourth most popular search term in Scotland which is no surprise considering the country's widely publicised public health struggles.Collectively, British viewers collectively spend just under a minute longer (9m 42s) on the website than the global average of 8:56.
Commenting on the PornHub statistics, a statement on PubHub said: "Like the British Empire, the sun never sets on Pornhub."op