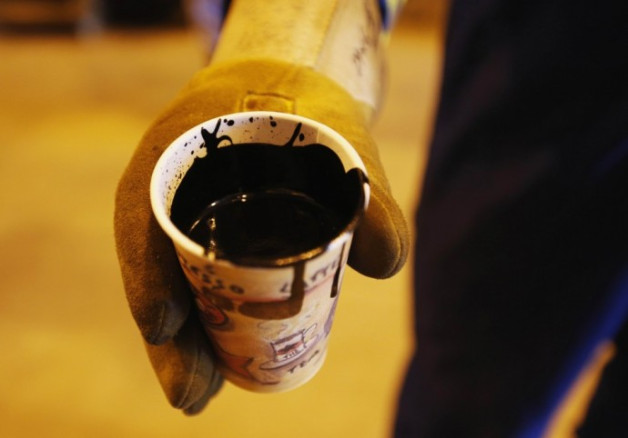 India's state-controlled oil explorer Oil and Natural Gas Corporation (ONGC) plans to take over US energy-firm ConocoPhilips' 8.4 percent stake in Kashagan oil field in Kazakhstan.
If granted regulatory approvals, it will be ONGC's largest foreign investment, worth $5bn (£3.1bn). The firm is seeking to hike oil production to meet India's mounting fuel requirements.
Discovered in 1968, the Kashagan oil field has around 30 billion barrels of oil-in-place. Eight to 10 billion of this is considered recoverable. Expense issues and tax disputes have halted the start-up of the field since 2005.
India is currently the fourth largest oil importer in the world with 80 percent of its oil taken from overseas as refining capacity in the country has overtaken its oil production. ONGC's domestic oil production has been flat for years.
ONGC's foreign investment arm, ONGC Videsh, said that the latest deal could potentially expand its annual production by 1 million tonnes (20,000 barrels per day) for 25 years. Production in the Kashagan field is expected to start from 2013. ONGC Videsh's output in the year ending March was 8.7 million metric tons.
ConocoPhilips has been cutting its foreign assets to lower its debt and boost investment in the low-cost local shale oil and gas. Analysts consider the deal to be beneficial to ConcoPhilips, as the costs of the project were more than estimated.
"This project has been plagued by problems," Fadel Gheit, oil analyst at Oppenheimer told Reuters. "All along it was poorly handled. It is over budget and behind schedule."
India is also looking for alternatives to Iran for crude oil, which accounted for 12 percent of its imports before Western sanctions took their toll. Indian oil firms have often lost out to Chinese companies while bidding for foreign energy resources.
Kazhakstan holds around 3 percent of the world's oil resources and is the biggest oil producer after Russia. The country has looked to amend deals struck with foreign players during the post-Soviet Union era.