Women who use ordered from an online abortion service report a high rate of efficiency in ending their pregnancies, with a low rate of adverse effects. The vast majority of women who had bad reactions after taking the drugs sought appropriate medical help, a study has found.
A total of 1,000 women in Ireland were surveyed and followed up after using the abortion medication mifepristone and misoprostol. These are the same drugs offered legally in countries where abortion is permitted, and are included on the World Health Organization's list of essential medicines.
The drugs were sent from the online service Women on Web, which provides the medication to women in countries with strict abortion penalties. The women were in the early stages of pregnancy, at up to 9 weeks. A total of 95% of women in the study reported ending their pregnancy after taking the drugs. The efficacy rate was about the same as when used in a clinical setting, which is between 95% and 98%.
"The findings show that women are very capable of taking the drugs appropriately and correctly without a doctor," study author Abigail Aiken of the University of Texas told IBTimes UK.
Compared with other illegal abortion methods, women reported fewer adverse effects. Just under 10% of women said they had a symptom for which they were recommended to seek medical attention after taking the medication. Of those women, 95% of them sought medical attention for their symptoms.
Online abortion kits are illegal in both the Republic of Ireland and Northern Ireland. In the Republic of Ireland, taking drugs to induce an abortion carries up to a 14-year prison sentence. In Northern Ireland, there is a maximum sentence of life imprisonment. Online abortion drugs are also illegal in the UK, as the procedure is only permitted within a regulated healthcare setting.
However, the law has been enforced most heavily in Northern Ireland, where doctors have often been involved in informing the police when a patient has acquired abortion drugs.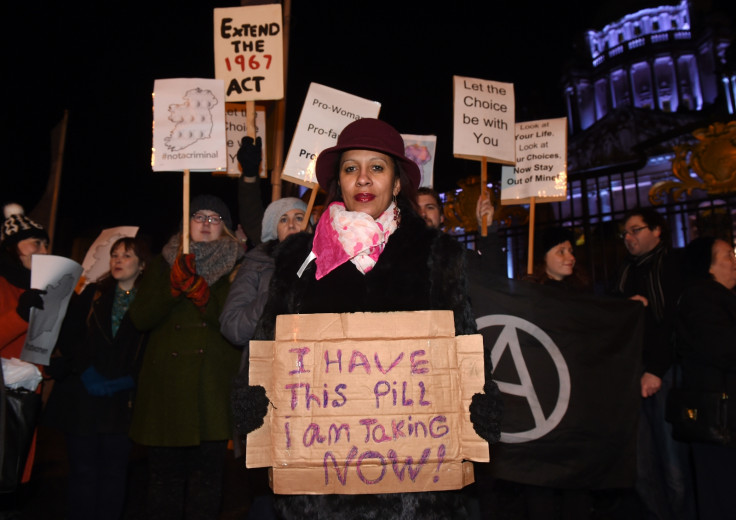 "There is a specific prohibition in the law in Northern Ireland, which imposes a general requirement on people to inform the authorities if they know of a serious criminal offence," said Sally Sheldon, a researcher specialising in health care law and ethics at Kent University.
"That's quite an unusual provision and quite controversial in how it applies in the medical context. It appears to directly contradict the duty of confidentiality."
The prosecution of women who seek medical help due to complications after an abortion could have a chilling effect on the use of safe and efficient methods such as mifepristone and misoprostol, which could see a return to more dangerous methods of self-induced abortion, Aiken said.
Since high-profile prosecutions last year, the charity Abortion Support Network, which assists women who want to travel to England to obtain an abortion from Northern Ireland or the Republic of Ireland, has seen a spike in calls.
"We've been hearing from more and more people who have ordered the pills and have had them confiscated," said Mara Clarke, director of the charity.
"It's great that there are people who can access this kind of treatment online," Clarke said. "But they shouldn't have to. They should be able to go to their local clinic and get it there.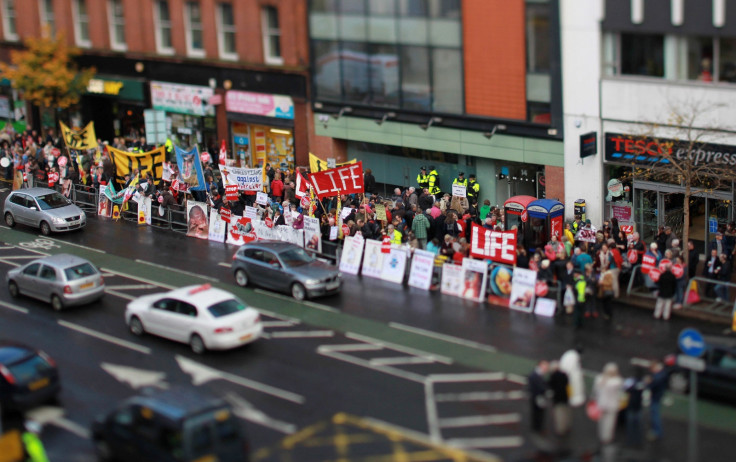 "We shouldn't be saying to people, you either have to take illegal pills from the internet or have a tonne of money and fly to England."
A spokesperson from the charity Marie Stopes UK, which provides abortion services in England and Wales, said: "We believe that all women in the UK should have equal access to legal abortion services, regardless of which country within the UK they live in.
"The risk to liberty is clear, but women also risk their health if they can't guarantee the quality or effectiveness of pills bought online."
The study focused only on the Women on Web service, but there are also many online sites selling fake abortion medication. Many women send hundreds of euros to providers to receive either no pills or paracetamol, Clarke said.
As the findings apply to only one site, the results of the study cannot be extrapolated to all providers, Aiken added. Women on Web includes several steps including medical screening, working with a reputable organisation for providing the drugs and a helpline for women throughout the process.
"Those three elements are what make the drugs safe and effective," she said.
"It's important that when we think about online abortion it isn't necessarily a scary and dangerous process – one thing this study shows is that self-sought abortion can be a network of people and organisations providing advice and support."
The study is published in the BMJ.