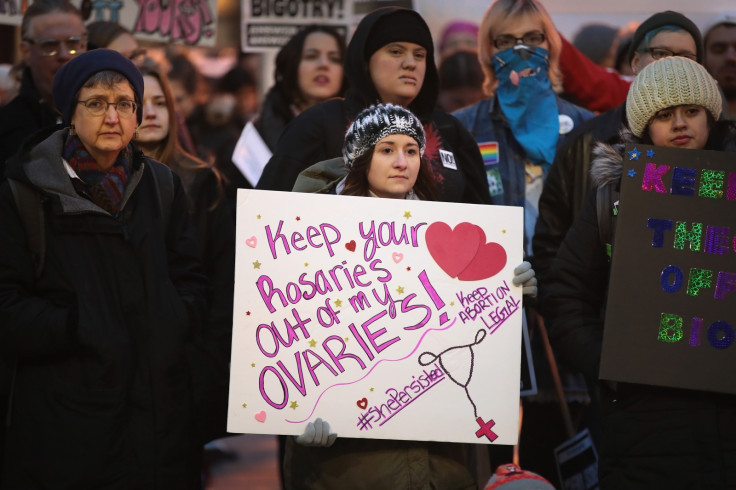 It's difficult to imagine working in a job in which you face violence, abuse and even death, simply for providing essential healthcare to women. But this is the sad reality for so many doctors who provide family planning advice and carry about abortions – particularly in the US.
The vast majority of abortion providers prefer to hide their identities because of the risk of harassment, but there are a number of doctors who have waived anonymity – because of the desperate need to speak out about women's civil rights.
"Until now, I have practised silently due to the history of violence and harassment against abortion providers in the US," says Dr Sharon Liner, a physician based in Ohio and a fellow with Physicians for Reproductive Health.
"What I have learned is that being silent about my work contributes to the stigma against abortion providers and our patients. I have chosen to stand up and out for the right of women to choose what is best for them."
The future of reproductive rights in America is uncertain, to say the least. President Donald Trump has been outspoken about his opposition to abortion, except in cases of rape, incest and when the mother's health is in danger. But with healthcare clinics closing across the nation, many women are being denied their right to a safe termination – no matter what the circumstances.
Trump's inner circle hold the same views on abortion. Pence has been staunchly anti-abortion throughout his career, signing every pro-life bill that graced his desk as governor of Indiana. He even supported a law so extreme it was rejected by other pro-life republicans. Had it been passed, it would have forced women to seek funerary services for a foetus, whether linked to an abortion or a miscarriage.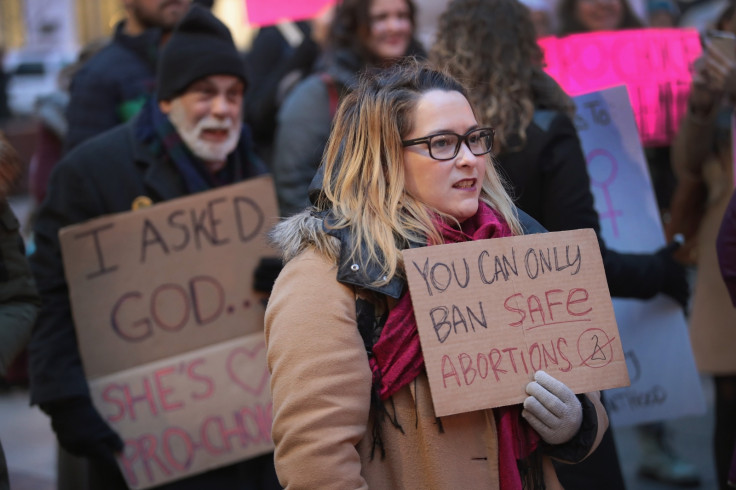 "Access to abortion care has been chipped away at ever since Roe v Wade was decided," Liner says. "We have seen that attacks on abortion access target low-income women, women of colour, young women and immigrant women, who face discriminatory economic barriers and are far more likely to have low incomes as a result. This does not protect women; it puts them in harm's way."
If Roe v Wade is overturned, Liner says we risk returning to the days of hospital wards being packed with dying women who were forced to seek abortion care illegally. Around the world, 47,000 women die from complications of unsafe abortions every year.
Restricting abortions doesn't stop women having them – it just forces them to seek dangerous alternatives. Those who are denied abortions can find themselves entrenched in poverty – and less able to care for children they already have.
Even if women are able to access the services they need, they're not only faced with the difficult decision of having an abortion, but a sea of anti-abortion protesters with gruesome placards of dismembered foetuses. This won't stop a woman having a termination, but it will affect their mental and physical well-being.
Although the topic of abortion is more controversial in the US, women in the UK are also at risk of abuse from sign-wielding picketers outside clinics. Despite campaigns by women's rights activists, "buffer zones" aren't put in place around clinics to ensure women can enter safely. In British Columbia, Canada, a hospital or clinic is protected by a 50m zone and an abortion provider is surrounded by a 160m zone.
Patricia Lohr, medical director of the British Pregnancy Advisory Service, says being confronted by protesters outside of an abortion clinic affects women in a number of ways.
"Some women feel intimidated, others feel angry, some feel violated and some feel a mix of those and other negative emotions," she says. "My personal view is that this is a form of harassment and I feel a huge amount of sympathy for our patients that have to endure the presence of protesters."
Lohr says she has also been at the receiving end of abuse – but it hasn't put her off doing what is best for her patients. "If you are going to put your head above the parapet on an issue which some people find controversial, it's expected."
"I feel very strongly that abortion is necessary and morally right, and I'm not afraid to speak out about it," she adds. "I discovered a long time ago that I was both willing and able to withstand any backlash for my views and actions around abortion.
"I suppose I developed an inner strength because of the strength of my convictions."