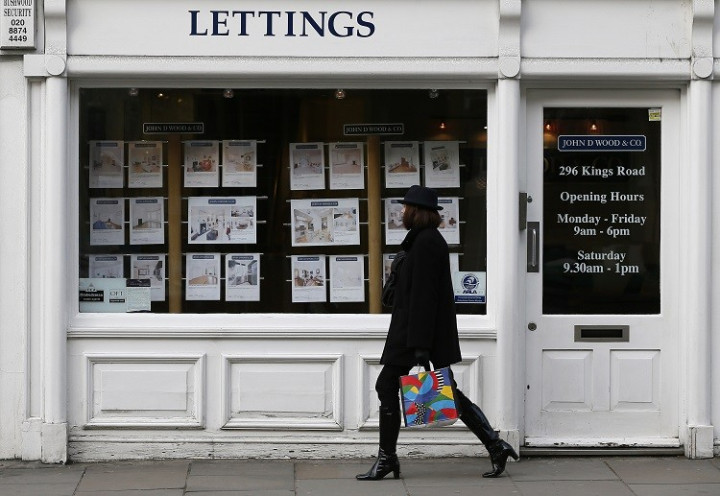 The number of estate agents in Britain has surged to an all-time high, according to official figures, as activity in the housing market picks up amid mortgage-easing stimulus from the government and Bank of England.
The Office for National Statistics (ONS) revealed that the number of employees in the sector increased to 562,000 in the second financial quarter of 2013, the largest number since records began in 1978.
The figures mean that the occupation has seen a 77,000 increase, up from 485,000 in June 2012.
The Labour Market Statistics report also found that the total number of new jobs in the economy reached 334,000 to June 2013.
The research revealed that UK unemployment has fallen to a rate of 7.7% for the first time since late 2012, as the economy embarks on a recovery from its post-financial crisis slump.
"Although the data suggest a movement in the right direction, the labour market remains lacklustre," said Katie Evans, an economist at the Centre for Economics and Business Research.
"The number of people who worked part-time because they could not find a full-time job has more than doubled over the five years since the crisis to 1.45 million.
"This situation shows little signs of improving, with nearly a third of male employees (32.6%) reporting that they work part-time only because they cannot find a full-time alternative."
The news comes as house prices have increased at their fastest pace in close to seven years during August as demand is buoyed by mortgage market stimulus and supply remains sluggish.
The Royal Institution of Chartered Surveyors (RICS) said its house price balance lifted to +40 in the month, up from July's +37 and the highest reading since November 2006. The balance is between housing market professionals reporting rises and falls.
"UK housing market activity has picked up significantly this year with every month bringing a fresh set of improved data," said Savills Director of Residential Research Lucian Cook.
"There are now more positive indicators than at any point over the past few years, signalling a period of higher activity and price growth in a market that had been expected to show little or no growth this year and next."
But Chancellor George Osborne's Help to Buy scheme, where the government offers consumers an interest free equity loan of as much as 20% of a property's value to bring down the total deposit requirement on a bank home loan, has been criticised by Fitch Ratings for not incentivising the building of new homes.
"For house builders the main benefit from the second phase of the scheme will come from rising house prices, rather than increased volumes," said the note from Fitch Ratings.
"This is because selling a house for more than originally expected has no additional associated costs and therefore generates pure profit, whereas increasing volumes also increases variable costs.
"Builders also might prefer to avoid sharply increasing construction because of the risk that they may not be able to sell the properties when they are completed in two years' time."
Fitch added that this risk was offset by the scheme's three-year shelf life.
"While the scheme does not come with any requirements on home builders to increase construction, we do expect them to face political pressure to build more," said the note.
The Treasury has not responded to request for comment at the time of publication.