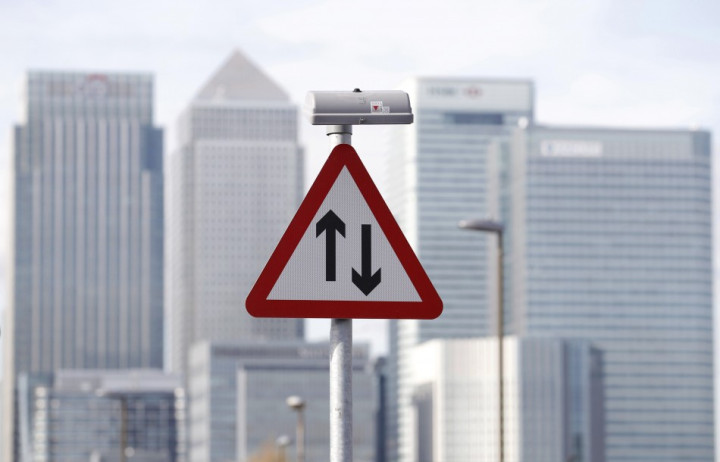 Another set of data from the Office for National Statistics (ONS) and another significant upward revision that suggests the country's appalling second quarter GDP figures - which saw a -0.7 percent contraction - are not as bad as everyone first feared.
Perhaps Britain's official economy wonks were awash with the pessimism permeating through the morose public's minds, because some of their recent calculations have been wildly out of sync with reality.
Despite tales of a toilsome struggle for retailers, July threw up a surprise positive for retail sales volume. What was more significant in this ONS data dump was the upward revision of June's data.
Record rainfall and a limp consumer response to the Queen's Diamond Jubilee celebrations had dampened the retail sales volume figure to a disappointing 0.1 percent growth.
However on second inspection of the evidence the ONS changed its mind and pushed this estimate up to 0.8 percent, a significant shift of opinion from the statisticians.
The retail sector generates 8 percent of overall GDP for Britain, with sales worth around £300bn, and employs three million people.
While not a large part of overall GDP, this may represent a slight push upwards for the second quarter figure.
Importantly, this is not the only positive revision of economic data since the second quarter shock.
Construction sector output, which has been the bane of the UK economy since building activity collapsed in the last quarter of 2011 dragged us into a double-dip recession, contracted at a slower rate in the three months to June than the ONS previously thought.
Its output declined by 3.9 percent quarter-on-quarter, rather than the 5.2 percent first thought in the preliminary estimate of GDP.
This could lead to as much as 0.1 percent being added on to the second quarter GDP data.
It is a similar story in the manufacturing sector, where a fall in output of 1.3 percent was expected in the three months to June. In reality, as revised by the ONS, it was a 0.9 percent contraction.
As a result there is a likely 0.07 percent uplift to second quarter GDP.
All of these together should pull the contraction up to -0.5 percent. There may yet be further upward revisions come the second estimate for GDP in the three months to June when the data is inspected again.
There was also some positive news from the jobs market, with the employment rate hitting 71 percent in the quarter to June - a four year high.
This was largely due to an extra 130,000 people finding full-time work.
All of this adds weight to the views of some Tory backbenchers, who were left scratching their heads and voicing doubts over the ONS data when the second quarter GDP figures emerged.
However, while the figures may turn out to be better than thought, they will still be bad and Britain will remain in recession.
Nobody should lose sight of the UK's economic predicament and the rotten effect it is having on many people's lives in the cities, towns and villages across the country, even if it is less terrible than people were thinking.