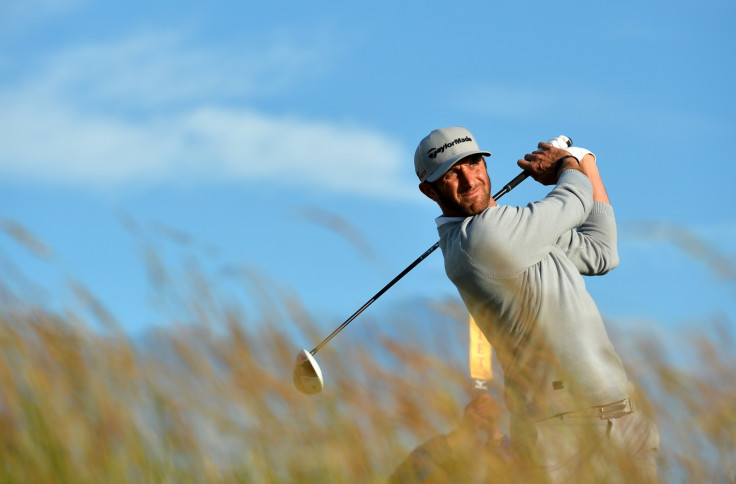 Dustin Johnson tops the leader board after the second day at the Open but will continue his round on Saturday morning (18 July).
Danny Willett lurks just behind him however after finishing the day nine under par.
Masters and US Open champion Jordan Spieth remains at five under.
Rain delayed play but over three hours before Englishman Danny Willett moved top of the leader board after carding a three under-par 69 to move nine under, two ahead of Scotland's Marc Warren and Zach Johnson.
But Johnson reclaimed top spot at 10 under, finishing the day on the 13th hole.
Elsewhere, Adam Scott finished seven under after a fine day on the green where he went without bogeying a single hole.
Play was delayed by over three hours as rain lashed down on Friday morning, leaving parts of the course almost underwater. Willett, who started the day tied for second, stormed into an early lead with three birdies. Despite dropping shots at holes 15 and 17 he maintained a narrow advantage ahead of Zach Johnson
"Seeing my name on top of the leader board is something I'm going to have to embrace, or there's no point being there," said Willett.
Elsewhere, 1992 champion Nick Faldo, the last Englishman to win an Open, finished 11 over at 83 on Thursday but finished the day with a respectable round of 71.
"Yesterday was no fun and I wasn't interested in playing today but my kids told me I would regret it if I didn't," he told BBC Sport.
"It was all about standing on the bridge and I wanted to bust out my old jumper. It would have been stupid to miss that."