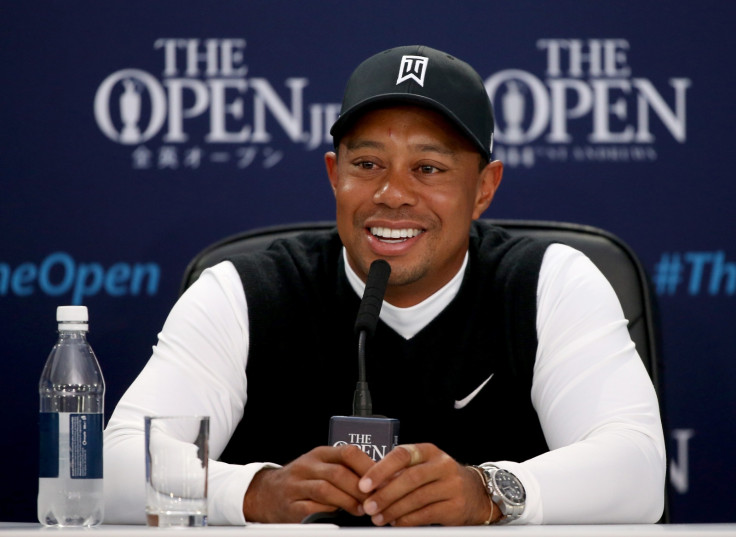 Tiger Woods has strongly rejected any suggestion he is considering retirement in the near future as he seeks to return to prominence at The Open this weekend.
39-year-old Woods heads into the third major of the year at St Andrews on the back of a difficult period that has seen him plagued by back issues and a chronic lack of form that forced him into taking an indefinite break from the sport earlier this year.
Although he returned to action at The Masters in April, the former world number one has badly struggled for consistency since. After tying for 69th position during the Players Championship, he carded a career-worst round of 85 at the Memorial Tournament in Ohio.
Woods then missed the cut of a major tournament for only the fifth time in his career after falling victim to the notoriously tricky Chambers Bay links course at the US Open last month, following an opening 80 with a six-over-par 76 that resulted in his highest-ever 36-hole score.
Despite those struggles, however, a resilient Woods is adamant that he is not yet entertaining thoughts of giving up the sport he dominated for so long.
"Retirement? I don't have an AARP [American Association of Retired Persons] card yet, so I'm some way from that," he said at a pre-Open press conference, as reported by USA Today.
Woods later added: "I'm still young. I'm not 40 yet. I know some of you guys think I'm buried and done, but I'm still right here in front of you.
"I feel like my body is finally healed up from the surgery from last year. They say it takes you about four to six months to get back, but I've heard a lot of guys on the tour who have had the surgery and other athletes say it takes over a year to get back.
"I think they were there probably closer to being right, it being a full year to get back. It would have been one thing if I would have gone through the procedure and then had the same golf swing, but I've changed the golf swing, too, on top of that, and so that was kind of a double dipper there where I had to fight both at the same time."
The 144th Open Championship begins on 16 July. Woods, who won the event three times between 2000-06, has been paired with Jason Day and 2010 champion Louis Oosthuizen for the opening two rounds.
Rory McIlroy will not be competing to retain the title he won for the first time last summer after rupturing ankle ligaments and suffering joint capsule damage during a football match with friends last week.
Hot favourite Jordan Spieth will play with Dustin Johnson and Hideki Matsuyama as he seeks to win a third major in succession.