Openly gay Olympic figure skater Adam Rippon turns down meeting with US Vice President Mike Pence
Rippon has suggested he may be open to meeting with Pence after the Olympic games.
US Olympic figure skater Adam Rippon rejected the chance to speak with vice president Mike Pence. Despite being critical of Pence, Rippon has signalled he is open to meeting with the vice president after the Olympic games in PyeongChang, South Korea.
The spat between the two began during Rippon's interview with USA TODAY Sports in January. The figure skater was asked about Pence's selection for the ceremonial role of leading the US delegation to the Olympic opening ceremony.
"You mean Mike Pence, the same Mike Pence that funded gay conversion therapy? I'm not buying it," 28-year-old Rippon responded.
The remark led to a rebuttal by Pence's press secretary, who said the vice president was "proud" to lead the American delegation and support its athletes.
"This accusation is totally false and has no basis in fact. Despite these misinformed claims, the vice president will be enthusiastically supporting all the US athletes competing next month in Pyeongchang," press secretary Alyssa Farah said.
Pence, concerned with Rippon's criticism, had his staff contact the US Olympic Committee to set up a conversation between the two. Rippon turned down the offer.
On 30 January, Rippon said he was focusing on training for the Olympics and said he was not trying "to pick a fight with the vice president of the United States". He reiterated that he would consider meeting with Pence after the games.
"If I had the chance to meet him afterwards, after I'm finished competing, there might be a possibility to have an open conversation," Rippon said.
"He seems more mild-mannered than Donald Trump. ...But I don't think the current administration represents the values that I was taught growing up. Mike Pence doesn't stand for anything that I really believe in."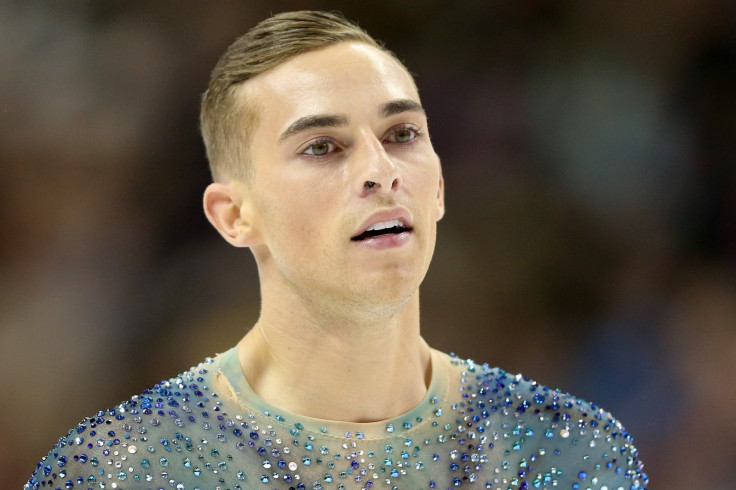 Rippon, the 2016 US men's figure skating champion was selected to his first Olympic team in January after coming in fourth at the US national championships. He is one of the first openly gay US Winter Olympians, USA Today noted.
The figure skater said he would prefer not to meet Pence during the traditional meet-and-greet between US athletes and the official delegation before the opening ceremony.
"If it were before my event, I would absolutely not go out of my way to meet somebody who I felt has gone out of their way to not only show that they aren't a friend of a gay person but that they think that they're sick," he said. "I wouldn't go out of my way to meet somebody like that."
Rippon may actually have to miss the meet-and-greet to participate in the team figure skating competition.
Pence's alleged support of gay conversion therapy can be traced back to his 2000 congressional campaign website. In a 2000 statement, Pence said: "Resources should be directed toward those institutions which provide assistance to those seeking to change their sexual behaviour."
In November 2016, Pence's then-press secretary Marc Lotter denied Pence supports gay conversion therapy.