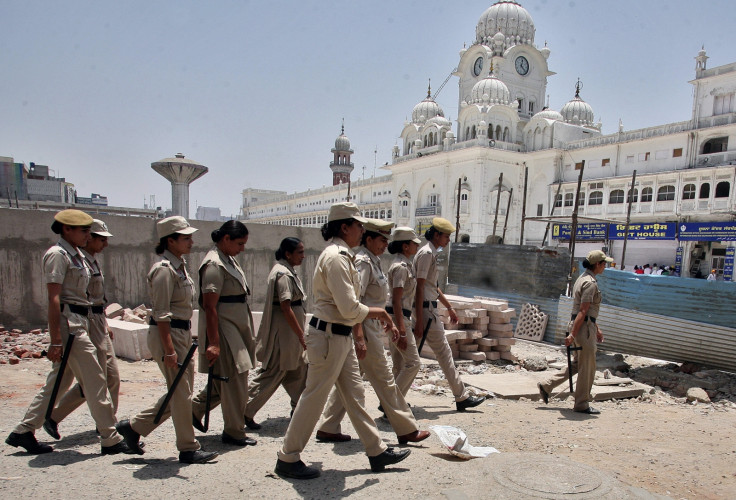 Security has been heightened in the Indian city of Amritsar for the 32nd anniversary of Operation Bluestar to prevent any violence from radical splinter groups. So far, the day has remained peaceful with minor radical Sikh outfits shouting slogans at a few places.
Prayers are being held at the well-known Golden Temple, the bedrock of Sikhism, under a thick security blanket. The army has also been deployed across the city in India's Punjab state, after extremist outfits threatened to disrupt events at the temple.
Besides paramilitary forces, more than 8,000 police personnel have been mobilised across Amritsar, which itself is considered holy by the Sikhs. Several suspected radicals have already been detained ahead of the anniversary.
"We have made sufficient deployment of security forces in Amritsar, Ludhiana, Jalandhar and Patiala. Six Companies of paramilitary forces have been placed at Amritsar while rest will be deployed in Ludhiana, Jalandhar and Patiala," a senior police official told the news agency, Press Trust of India.
Radical Sikh organisations mark the day as Khalistan Day raising pro-Khalistan slogans and keeping the city on edge. One such group known as Dal Khalsa had called for a city-wide demonstration, which yielded only poor results.
The Indian army, under the command of the then prime minister Indira Gandhi, stormed the temple complex – Sikhism's holiest shrine – to flush out extremists led by Jarnail Singh Bhindranwale in 1984. Bhindranwale was the face of the pro-Khalistan movement and the military operation, which snowballed into a major blow for the Gandhi administration and eventually led to her assassination, was known as Operation Bluestar.
Sikh radicals gather every year at the Akal Takht, located at the Sikh temple, to mark the occasion. In 2015, several civilians were injured during protests forcing the state and federal authorities to heed every warning. Punjab's Chief Minister Parkash Singh Badal has appealed for calm and has asked campaigners to observe the day peacefully.