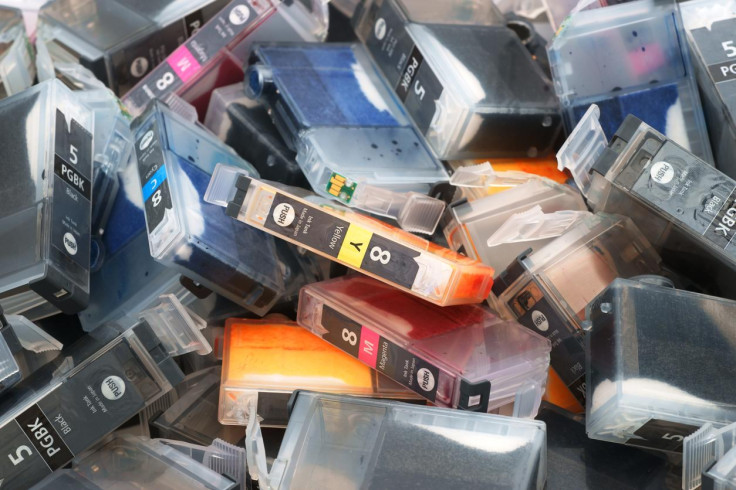 A dozen members of a criminal gang, which netted over $12m (£9m, €11m) from trading in stolen high-end electronics and ink cartridges, have been indicted in the New York Supreme Court by an attorney general who called it one of the "largest-ever" busts of a retail theft ring.
In a takedown codenamed 'Operation Sticky Fingers', law enforcement said the suspects – if convicted – will face up to 25 years in prison. The gang stands accused to reselling products on eBay and Amazon stolen from shops including BestBuy, Staples and Office Depot.
Attorney General Eric Schneiderman, who announced the 41-count criminal indictment on 15 March, said the crime ring was active in 28 separate US states.
The suspects are accused of charges relating to corruption, money laundering, criminal possession of stolen property and conspiracy.
The court said the enterprise's alleged kingpin, Richard Rimbaugh, 64, was caught after a 10-month probe by the attorney general's Organised Crime Task Force (OCTF) and New York police.
Upon arrest, more than 5,300 stolen goods and ink cartridges were seized from the gang.
Investigators also found more than $7.7m in the suspects' homes, personal bank accounts, and Amazon and PayPal wallets. The court believes that, since 2012 alone, the operation netted millions from selling stolen goods on internet marketplaces.
Other names were released as part of the indictment announcement, including 62-year-old George Athanasatos, known as "The Field Marshall", 31-year-old George Rapatsouleas, given the alias "Nipplehead" and 35-year-old Krissylee Harris, nicknamed "Princess".
Rimbaugh himself, allegedly known by the gang as "The General", led the operation for over 20 years from his Manhattan apartment, while posing as a legitimate business called American Media Soft. There, he sold stolen goods for between 30-50% of the retail value, the court said.
When checked by IBTimes UK, an eBay store for American Media Soft no longer existed. One account on Amazon was still listed, however.
A description on the profile pledges: "We will constantly listen to your needs, suggestions and ideas, and use them as guidelines to build an inventory of merchandise that will keep you interested, and provide the best there is to offer at the prices that you want."
Far from legitimate, Rimbaugh reportedly oversaw the work of "several theft crews" and told them specifically what ink cartridges, computer software and consumer electronics he needed to stock. Rimbaugh is accused of "reinvesting" half of the proceeds back into the criminal enterprise.
His crews were equipped with gear to avoid being caught. Police found the suspects were using so-called "kryptonite" devices to deactivate security alarms at store exits alongside short-wave radios to intercept and eavesdrop on the store's security teams.
Allegedly, when law enforcement executed its search warrant on Rimbaugh's house, five packages of stolen merchandise actually arrived at the location.
Attorney general Schneiderman, said: "Retail theft is becoming increasingly organised, with crime rings [...] creating a vicious cycle that ultimately harms consumers, when the costs are passed on in the form of higher prices. But these thieves are now on notice.
"We won't hesitate to pursue retail theft and prosecute these cases to the fullest extent of the law."