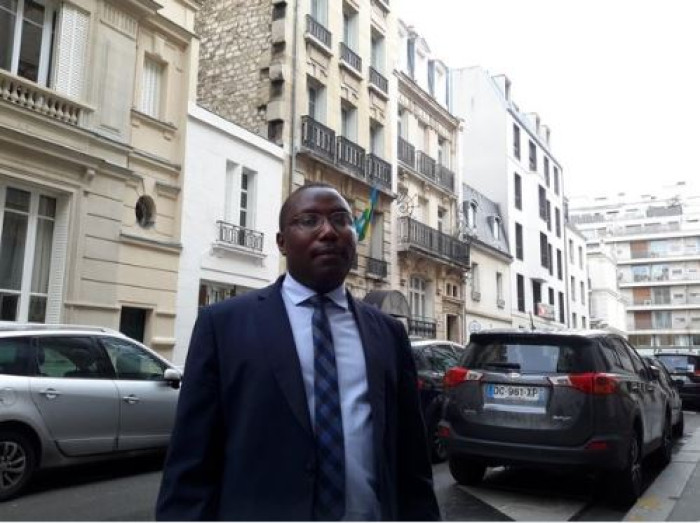 Rwandan opposition leader and former priest living in France, Thomas Nahimana, has been forbidden to board his flight for the Rwandan capital on Monday (24 January), according to local officials.
In November, Nahimana, a former priest at Cyangugu Diocese who has lived in exile in the French city of Le Havre since 2005, announced his intentions to vie for presidency on the Ishema party ticket, come 2017.
Speaking during a press conference a week before he was prevented from boarding a Kenyan Airways flight in November 2016, Nahimana confirmed his intentions to return to his homeland from France, "even if we are persecuted".
On Monday, Nahimana was once again prevented from boarding a Brussels Airlines flight – from Brussels to Kigali this time – as ordered by the Rwandan immigration authorities.
According to RFI, Brussels Airlines personnel accosted the politician as he was about to board his flight in the Belgian capital, and presented him with a letter signed by the Rwandan Immigration Directorate asking any aviation company flying into Kigali not to take him as a passenger.
Nahimana, who holds a French passport with a tourist visa, claimed that no explanation was given to him, as was previously the case in Nairobi.
The Rwandan immigration authorities later stated that Nahimana is "welcome to Rwanda", but accused him of having not disclosed his dual nationality and being in possession of a now-expired Rwandan passport. Nahimana responded saying his passport was expired because, he claimed, the Rwandan embassy in France never responded to his request for renewal.
A Hutu, Nahimana is accused of having published articles containing ethnic propaganda and criticising President Paul Kagame on his online news platform Le Profete.fr.
In an open letter to Bishop Jean Damascène Bimenyimana published in 2012, Nahimana accused the "[Tutsi] dictatorial regime in power in Rwanda since July 1994 "of "protecting the criminals".
The Catholic Church in Rwanda, who made an historic apology for its role in the genocide, during which more than 800,000 ethnic Tutsis and moderate Hutus were massacred, denounced the fact Nahimana was returning to the African nation and accused him of being a 'genocide denier'.