Rwandan Catholic church condemns 'genocide' priest Thomas Nahimana's return from exile
Church accuses exiled Presidential hopeful Thomas Nahimana of 'genocide crimes' in 1994.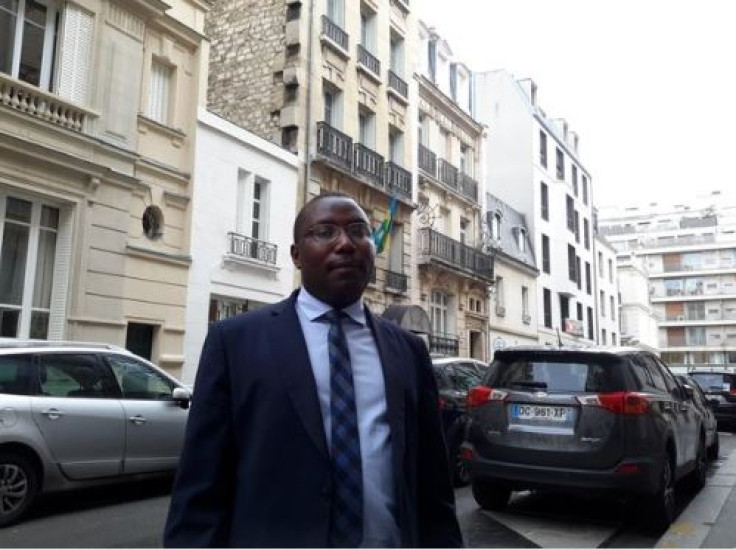 The Catholic Church in Rwanda has denounced the return of a politician and former priest living in France, Thomas Nahimana, who it accuses of being a 'genocide denier'.
This week, the church made an historic apology for its role in the violence, more than two decades after the 1994 genocide in which more than 800,000 ethnic Tutsis and moderate Hutus were massacred.
The Church of Rwanda is now denouncing the impending return of Nahimana, a former priest at Cyangugu Diocese, to Rwanda on Wednesday (23 November). Nahima has since announced his intentions to vie for presidency on the Ishema party ticket, come 2017.
Referring to Nahimana, the head of episcopal council of Rwanda Bishop Philippe Rukamba, told Kigali Today: "We expelled him from Cyangungu Diocese. He is no longer our priest and operates independently where he lives in exile."
Nahimana has lived in Le Havre, France since Rwanda's historical episode of violence, and became a Catholic priest in 1999. Explaining why it had disowned Nahimana, Rukamba made reference to the fact the Catholic Church distances itself from several of its priests accused of genocide crimes. In a series of high-profile cases, the French authorities have previously arrested several Rwandan priests accused of crimes against humanity and genocide crimes.
A Hutu, Nahimana is accused of having published articles containing ethnic propaganda and criticising President Paul Kagame on his online news platform Le Profete.fr.
In an open letter to Bishop Jean Damascène Bimenyimana published in 2012, Nahimana accused the "[Tutsi] dictatorial regime in power in Rwanda since July 1994" of "protecting the criminals".
Speaking during a press conference on 17 November in Brussels, Belgium, Nahimana confirmed his intentions to return to his homeland from France, where he has been living, "even if we are persecuted". Nahimana and four associates are expected to land at Kigali International Airport on the afternoon of 23 November, according to Ishema.
The opposition candidate has been calling on the international community to support his action "for a peaceful transition in Rwanda", but had previously accused France of supporting Rwanda's regime.
© Copyright IBTimes 2023. All rights reserved.