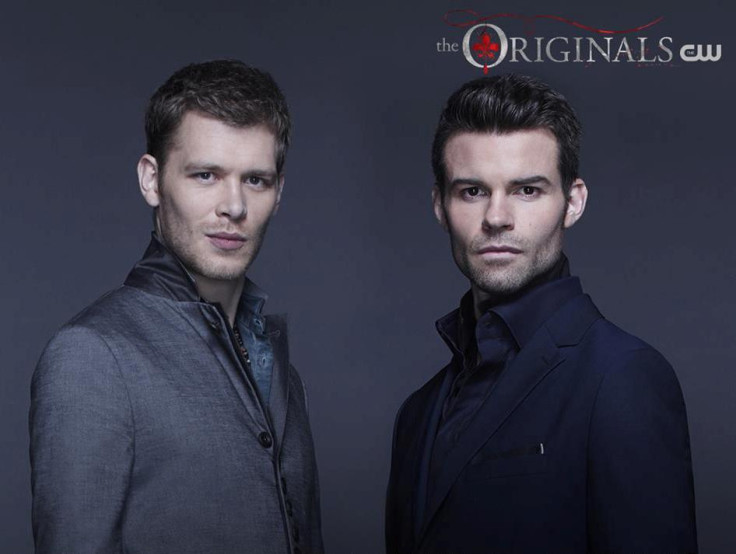 Filming of The Originals season 3 has begun as The CW will air the new season on 8 October 2015.
Actors Daniel Gillies and Joseph Morgan, who play Klaus and Elijah Mikelson, have shared a few on-the-set images.
Joseph Morgan shared a picture of himself with an apparent nose bleed, and another image with his on-screen brother, Elijah.
Another photograph shared by Gillies shows Klaus in kind of a "daggered state."
In the season 2 finale, we saw Elijah and Klaus' relationship suffer, as the latter tormented his family, trapped Hayley and the rest of the Crescent wolves under a new curse, forcing Rebekah to try and kill herself and stab Elijah in a ruse to get rid of Dahlia.
While Klaus successfully took Dahlia down, he also set off a hostile relationship with his brother.
But going by the set pictures, it seems like the Mikelson brothers would stick together to fight new threats in New Orleans.
Previously, Daniel Gillies had teased that Elijah's hostile relationship with his brother Klaus, will set off a series of developments in season 3.
Gillies told The Wrap, "I think the rift between them is going to precipitate the chain of events... it's not just a begrudging alliance now — it's an alliance on its last thread of trust."
Meanwhile, executive producer Michael Narducci also dished on the Mikelson brother's dynamics and said, "Elijah is sticking around because Hayley asked him to. Because Hayley doesn't want to go through life knowing her baby is alone with Klaus."
Elijah is in the difficult position of having to honour Hayley's request, be there to safeguard Hope and make sure Hope is being taken care of. At the same time, he has to live under the roof of someone he absolutely despised.
"At the start of the season, six months after season two, he still has not been able to find any traction towards forgiveness or towards mending the bridge that has burned down between the two brothers," the producer said.
Cast update
The Walking Dead actor Lawrence Kao and Oliver Ackland are set join the series in a recurring role in season 3.
While Kao will portray Van, a handsome but stubborn witch who stays out of coven politics. Ackland will play Tristan, a handsome and enigmatic vampire who has a long history of conflicts with the Originals family, Entertainment Weekly reported.
Further, Rebecca Breeds will also join the show as Aurora, a beautiful and enigmatic vampire who is, at times "sexy, seductive, witty and free-spirited".
"Basically, she's the life of any party. But she can also be malevolent, dangerous and extremely violent. In her lightest moments, she's the flame that draws men to her like moths; in her darkest, she'll kill those same men without a second thought," claimed the website of Breeds character.