Downton Abbey season 6 plot: Will Lady Mary find love? Spoilers on what to expect next in the series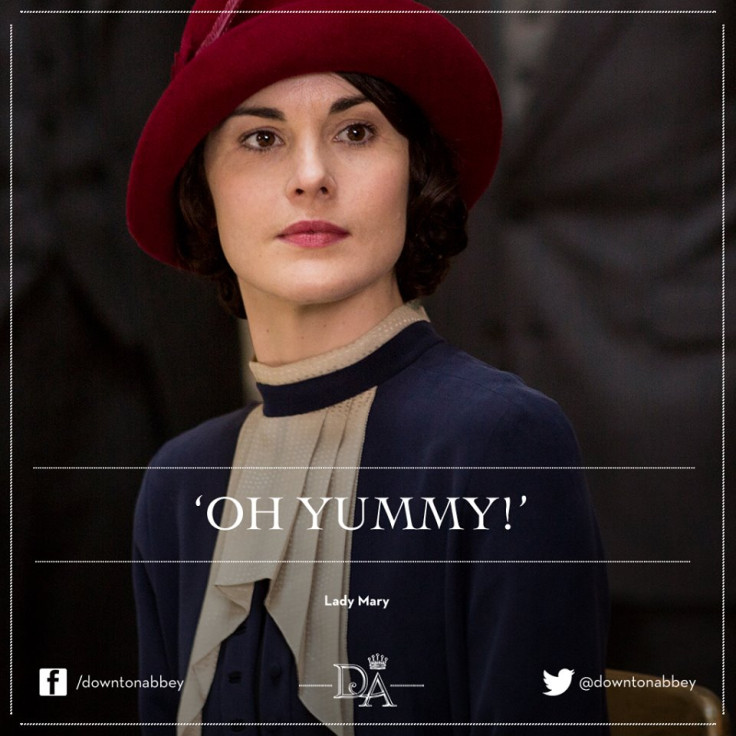 Downton Abbey season 6 will return on Sunday, 3 January, as filming for the final instalment of the period drama has wrapped.
With the show officially about to end, there has been a lot of speculation as to what will happen during the finale.
Here are a few spoilers for the show's final season plot:
1. Theme: Show creator Julian Fellowes revealed in an interview that the main theme for most episodes will be about "resolution".
Fellowes told The Wrap, "You can have different degrees of conclusion. In some stories, something can happen, that's the end of the story and everyone's either happy or unhappy."
"I don't think everything has to be tied up, but I think there are main themes that have to be tied up. I mean, I want you to finish the last episode feeling contented, and not feeling cheated. Sometimes in a movie the clever twist at the end just leaves you feeling cheated, and I don't want that," he teased.
2. Lady Mary has to choose a suitor: Lady Mary has to make a choice about her tumultuous love life in the final season. After losing her husband Mathew in season 3, Michelle Dockery's character spent season 4 grieving, and season 5 trying to get over her past, but it's about time she chose a suitor for herself.
Lady Mary's chances of marrying Henry Talbot is good as we see he has charmed her with his easy grace on the dance floor, and with his liking for fast cars. Two other suitors for Mary are Viscount Gillingham (Tom Cullen) and Lord Gillingham. It has to be noted that Gillingham had even proposed to her but Mary had rejected him as she was still grieving the death of her husband in season 5.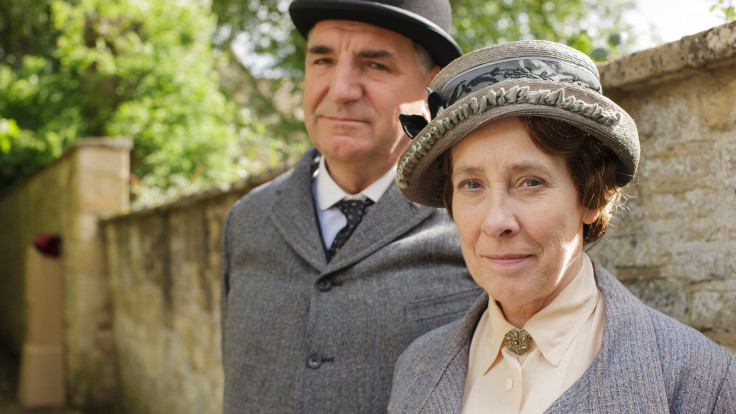 3. Carson and Mrs Hughes's wedding: The romance between Carson and Mrs Hughes has to be a big part of Downton Abbey season 6, especially after the proposal scene in last year's Christmas special.
Executive producer Gareth Neame promised that "it felt right and natural for the storylines to come together" this season, which hints at a wedding for Carson and Mrs Hughes.
4. Wedding and a funeral: For the show's final season, the Daily Mail reported that fans should expect at least one wedding and one funeral.
Rob James-Collier, who plays butler Thomas Barrow, told the Daily Mail that he can "probably guarantee a wedding, the odd funeral or two or nine."
5. Tom Branson will return for final episode: The Downton Abbey season 5 Christmas special left fans mourning the departure of Tom Branson, played by Allen Leech.
However, Express reported that Leech was spotted filming scenes at the Brooklands Museum of what appears to be a motor race, which hints at the return of Tom's character for the finale episodes.
Downton Abbey should end on a positive note for all the characters, as they have all seen enough hardship throughout the five seasons. The show ending should feature John Bates and Ana having a baby, and Daisy running Mason's farm. Besides, after a chronic run of bad luck for 5 seasons, Lady Edith deserves some happiness in her life.
Here are a few behind-the-set pictures of Downton Abbey's final season shoot.
© Copyright IBTimes 2023. All rights reserved.