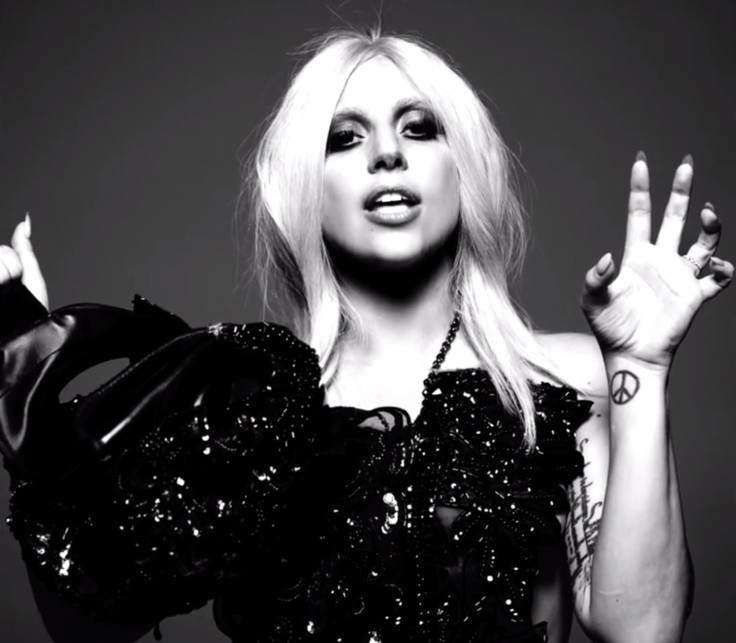 New details about FX's anthology series, American Horror Story: Hotel has surfaced online. With spoilers about Lady Gaga's role, to a new cast joining the team and the leaked episode list, fans are excited about the show's upcoming instalment
Here is what we know of AHS season 5 so far:
1. Episode list: Lady Gaga herself revealed the American Horror Story: Hotel's premiere title, in a bloody script via Instagram.
She captioned the picture, "Just doing a bit of monster homework Horrible lipstick accident.#AHS" The script reveals that episode 1 of AHS season 5 is titled, Check In.
But a new report via Twitter claims to have the full list of episodes for season 5. Going by the leaked list, the premiere episode, titled Check In airs on 7 October 2015.
#AHSHotel list of eps. Not confirmed information but still rather interesting. pic.twitter.com/3vSopkkzZk

— LAngeliTA (@LitaBomer) July 22, 2015
Fans of the series are happy with the episode titles and airing date.
@LitaBomer very interesting choice of titles if its true ., very excited for This & to see Donovan ;)

— Pamela (@pamela_pam123) July 22, 2015
@LitaBomer whoa I hope those are the episodes, they actually sound cool!

— T-Time (Tia) #OTW (@TFerrandino) July 22, 2015
Since FX has not officially announced the premiere date yet, the Twitter post cannot be considered entirely true.
But given the fact that season 1 aired on 5 October 2011, and season 2 on 17 October 2012, season 3 on 9 October 2013, and season 4 on 8 October 2014, all dates falling on Wednesdays, season 5 could premiere on Wednesday, 7 October 2015, just as the Twitter post predicted.
2. Lady Gaga's character: Creator Ryan Murphy dished on a few tid-bits about Lady Gaga's character in the horror show.
Murphy said Gaga will play a negative character, which is something the star requested. "She said, 'I want to be evil,'" the show creator recalled of his first meeting with Gaga. "I said, 'You came to the right place.'"
Murphy said that the superstar will shoot all of her episodes during one window to accommodate her busy schedule. "She likes to do one thing at one time," he explained, confirming that she will only be acting — no singing for Gaga in "AHS."
The creator also teased Gaga's style, and look in the FX show. "When you work with someone like her, you sign up for something that is larger than life and I think that's what you want," he said on a panel discussion. "Part of her role involves fashion. You want Lady Gaga to look a certain way. The designers have been coming out of the wood works with looks for her."
3. Lily Rabe to play serial killer on Hotel: Lily Rabe, who has appeared in all four seasons of the FX anthology series, will return to play a serial killer's role in AHS Hotel. The actress will portray a famous murderer who has stayed at the titular hotel.
4. Naomi Campbell to face off against Gaga's character: Naomi Campbell has joined AHS season 5 and will reportedly come face-to-face against Gaga's character.
According to TVLine, Campbell will play a fashion editor who becomes a potential victim, as she "pays the ultimate price for her critiques." According to reports she will share scenes and face-off against the singing sensation.
5 Character names: The Horror Story cast also revealed their names in the drama: Matt Bomer plays Donovan, Evan Peters will play Mr March, Sarah Paulson's character is named Hypodermic Sally and Kathy Bates is Iris.
American Horror Story: Hotel premieres in October on FX and stars Lady Gaga, Matt Bomer, Sarah Paulson, Kathy Bates, Angela Bassett, Evan Peters, Finn Wittrock, Chloe Sevigny, Wes Bentley, and Cheyenne Jackson.