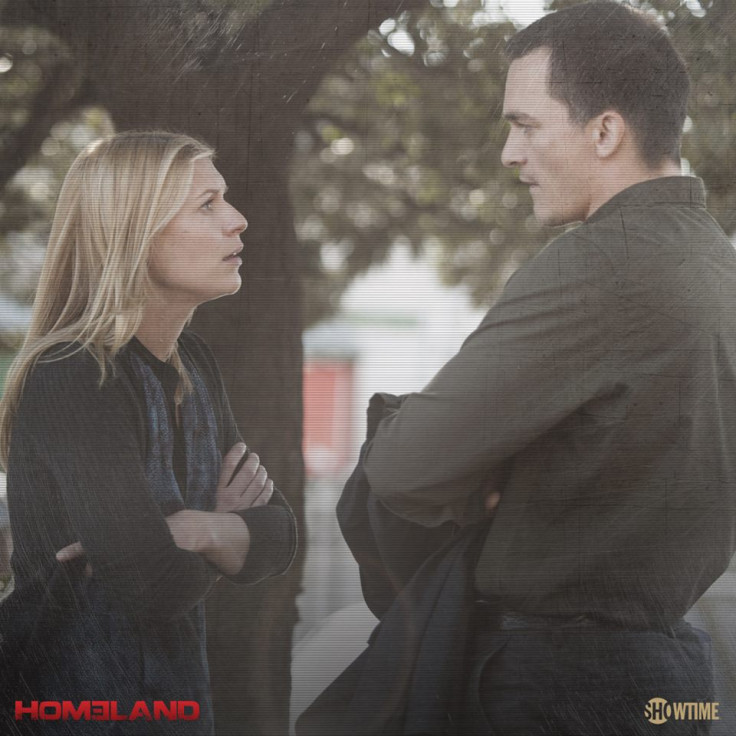 Showtime has officially unveiled the official trailer and premiere date for Homeland season 5.
The hit political thriller will return on 4 October, which will find Carrie Mathison working for a private security firm in Berlin.
A new behind-the-set video shows the season 5 production crew and cameras, and in one of the scenes we see Carrie carrying Quinn, who is limping.
In the video, Carrie tells an injured Quinn, "Come on, stay with me," hinting at the couple's reunion in season 5.
Season 4 ended on a sad note for Carrie Mathison and Peter Quinn. In the finale episode the couple also had their first kiss after which Carrie immediately had second thoughts prompting her to tell Quinn that she knew she will "just f**k this up".
The lovers were separated, with Quinn feeling betrayed and going on a suicide mission, and Carrie struggling with personal issues as her mother came back in her life after 20 years. But going by the new video, the couple will reunite, which is happy news for Carrie and Quinn fans.
Claire Danes also talks about her hand injury. "This is my handcuff bruise (showing her hand). This is not make up, this is very familiar homeland injury."
The official description for the show's fifth season reads as follows:
Watch Homeland season 5 trailer here: