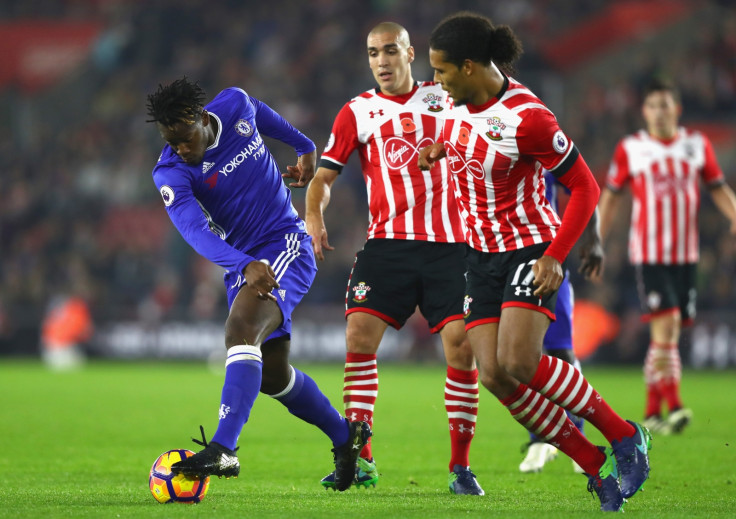 Southampton star Oriol Romeu is not concerned by reports linking Virgil van Dijk with the likes of Liverpool and Manchester City, pointing out that the club have proved repeatedly that they can cope with the loss of big names.
Nathaniel Clyne, Adam Lallana, Dejan Lovren, Luke Shaw, Morgan Schneiderlin, Victor Wanyama and Sadio Mane have left the south coast in recent times to join Premier League rivals.
Van Dijk, 25, has been tipped to follow in those footsteps in the coming summer transfer window after having reportedly attracted the likes of Liverpool, Manchester City and Chelsea.
The Dutch joined Southampton from Celtic in the summer of 2015 for just £13m (€15m) and in December The Telegraph reported the Saints now value him at £60m – a record figure for a centre-back.
Pep Guardiola paid a similar fee to sign John Stones from Everton last summer, while in January Liverpool legend Steven Gerrard encouraged Jurgen Klopp to break the bank to secure the Southampton star's services and help solve the Reds' defensive problems.
Romeu stood by as Wanyama and Mane moved to Tottenham and Liverpool respectively during last summer's transfer window and wouldn't be surprised if the Premier League giants come to recruit Van Dijk this time out. However, he is sure Southampton will find a proper replacement, as they have done in the past.
"If van Dijk leaves we are going to miss him, just like when we did when Victor or Sadio left because they are very good," Romeu told IBTimes UK following Southampton's 2-1 defeat to Tottenham on Sunday (19 March). "But Southampton always do an incredible job to recover from those losses and face the following season with the best possibilities. The club have shown that if someone leaves, this team can recover."
"In England it's very difficult to sign good players at the right price, but look at [Nathan] Redmond. I do not know how much they paid for him but he is performing very well and is now in the national team. [Sofiane] Boufal is still adapting to the Premier League but he has the qualities to be a top player. [Manolo] Gabbiadini was only signed in winter and he is spectacular. The club are smart at bringing new players. They look for young players with good conditions and with the desire to work hard, then all together we make everything work as a team."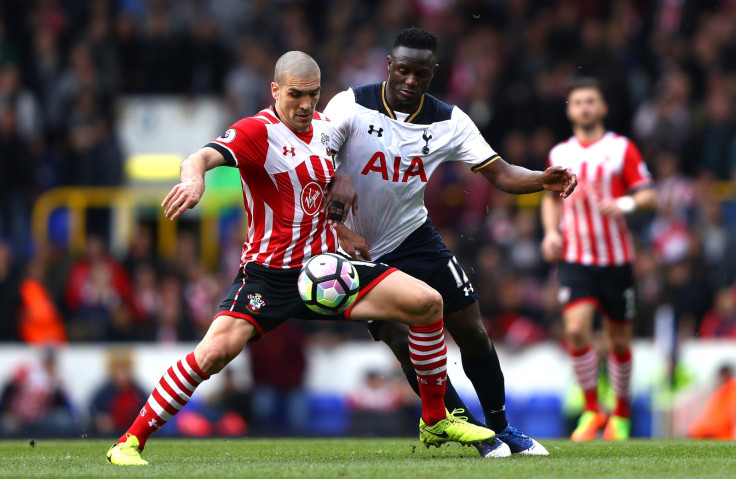 Van Dijk is yet to play a game for Southampton since suffering an ankle injury in January. The defender consequently missed the EFL Cup final defeat to Manchester United and a number of Premier League games, but Oriol believes the team have coped without him.
"It is obvious that a player like Van Dijk is always missed. When he got injured he was the best centre-back in the Premier League. We have had to adapt. [Jack] Stephens is playing very well and [Maya] Yoshida has stepped up his game and is doing really well too. I do not see the team weak in defence but players like Van Dijk are missed," the former Chelsea midfielder said.
"I think last season he played really well but I don't know why he didn't receive so much praise. This year, before the injury, he had taken a step further in terms of leadership, playing with the ball... It's a shame he got injured because he has the skills to be a top centre-back."
Van Dijk's absences might have dented Southampton's hopes of qualifying for European football as they are 10th in the Premier League table, 17 points behind Everton. Yet, Romeu believes that the season has been very positive for his side and backs them to end it on a high.
"There have been some moments of the season that will be remembered forever in this club: playing at in San Siro in the Europa League, reaching the final League Cup final at Wembley... there have been very good days but it is not the same to end in the 10th position of the Premier League than 8th so will try to finish as high as possible," the Southampton star said.
"We are in a strange situation. We have 11 games remaining and we want to arrive at the last five with options to compete for something. It is clear that reaching seventh place is complicated but our idea is to be close. We have games against the top teams, it's going to be a difficult last part of the season but we want to get as many points as possible."