OS X El Capitan free software upgrade rollout set to begin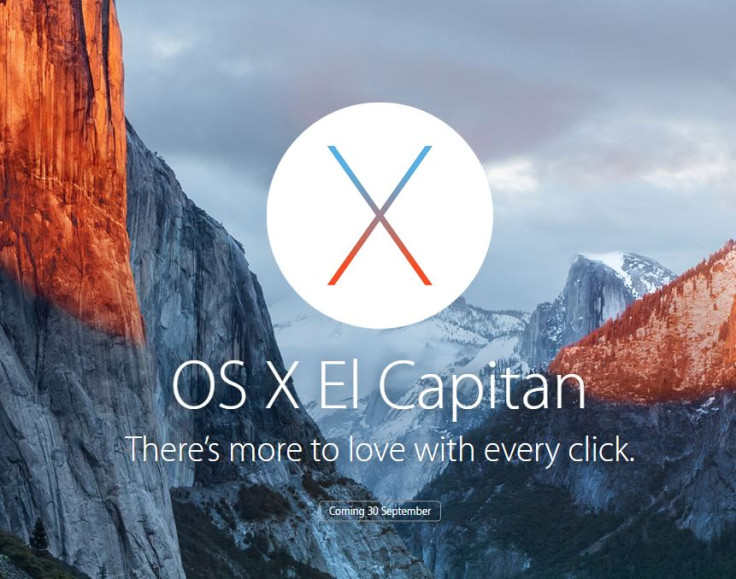 Apple's twelfth major desktop operating system, OS X El Capitan version 10.11 for Mac computers, begins rolling out on 30 September, confirms the company. It will be available for compatible Mac models for download via the Mac App Store as a free software upgrade.
"People love using their Macs, and one of the biggest reasons is the power and ease-of-use of OS X. El Capitan refines the Mac experience and improves performance in a lot of little ways that make a very big difference. Feedback from our OS X beta program has been incredibly positive and we think customers are going to love their Macs even more with El Capitan," said Craig Federighi, Apple's senior vice-president of Software Engineering.
Built on the features and design of last year's Yosemite, El Capitan is claimed to refine the Mac experience with a bunch of latest goodies such as Mission Control that arranges all windows in a single layer allowing the user to spot things quickly; the new Split View feature that places two app windows side-by-side on the screen enabling you to work on both apps simultaneously; and the Spotlight search which enables you to find a file using natural language.
Upgrading to the new desktop OS will improve the system performance of Mac making it faster. Additionally, Metal - Apple's new graphics technology - enables the CPU and graphics processor to work more effectively along with delivering up to 10 times faster performance as well as a more fluid experience in games and apps. El Capitan supports the following Mac computers:
Compatible Mac computers
iMac (Mid 2007 or later)
MacBook Air (Late 2008 or later)
MacBook (Late 2008 Aluminum, or Early 2009 or newer)
Mac mini (Early 2009 or later)
MacBook Pro (Mid/late 2007 or later)
Mac Pro (Early 2008 or later)
Xserve (Early 2009)
How to upgrade from OS X Yosemite to El Capitan
Once the free upgrade becomes available in your region, click on the App Store from the Apple menu to open the Mac App Store. Click on the download button for El Capitan in the App Store window to begin installation.
© Copyright IBTimes 2023. All rights reserved.