Apple Mac OS X 10.11 El Capitan: Everything you need to know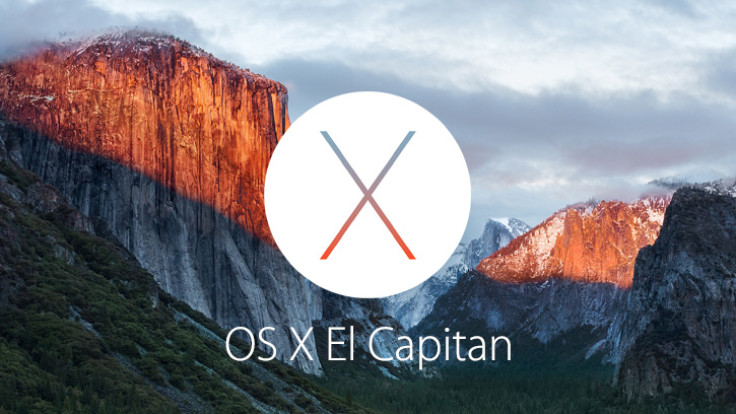 Apple's new Mac operating system, El Capitan, brings a wide range of performance and user interface improvements to the company's iMac and MacBook range.
Announced at its Worldwide Developer Conference (WWDC) in San Francisco, El Capitan is a case of evolution instead of revolution - perhaps unsurprising, given El Capitan is found inside Yosemite national park, which gave its name to last year's Mac OS.
Mac OS X 10.11 El Capitan: Spotlight
Using Spotlight to search your Mac is more natural with El Capitan, because instead of searching by application or document names, you can now search with phrases. An example might be "presentation slides from Phil about iOS 9" to find those documents without remembering their exact name. Finally, the Spotlight search results box can now be resized and moved around the screen.
Searching in Finder works the same way, so you can type "documents I worked on last June" to find a project which you knew was a year ago, but you have forgotten its name.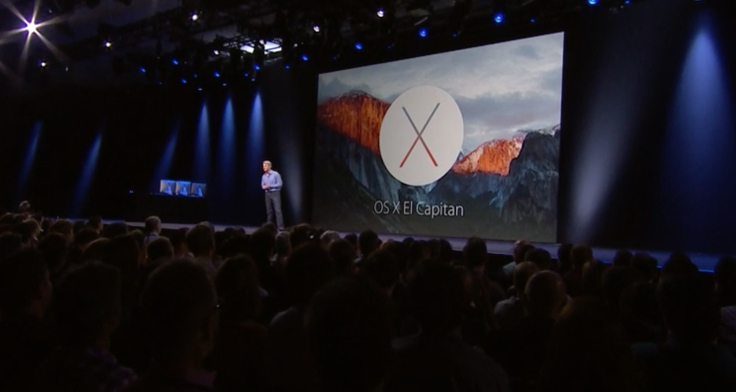 Mac OS X 10.11 El Capitan: Mail
Searching with natural phrases also works in Mail for OS X El Capitan. If you have a large number of unread emails, you can type "mail I ignored from John" to bring up all recent and unread emails from contacts called John.
El Capitan also borrows some gestures from iOS. Swiping left and right over an email in your inbox lets you quickly delete it or save it to a separate folder. Improved performance across OS X means emails open twice as quickly in El Capitan than they did in Yosemite.
Fixing a frustrating byproduct of fullscreen mode in Mail, you can do minimise a draft email to view your inbox without leaving fullscreen mode. If an important email comes in while you're composing another, you can minimise the draft, open and reply to the important email, before going back to the message you were first working on.
Mac OS X 10.11 El Capitan: Safari
Two small but hugely useful updates to the Safari web browser are an ability to pin favourite websites to the tool bar, and a way of quickly identifying which tabs are playing audio, then muting or closing what's causing the noise immediately - no more hunting around for a tap playing an autoplay video advert out loud while you listen to music.
Mac OS X 10.11 El Capitan: Window management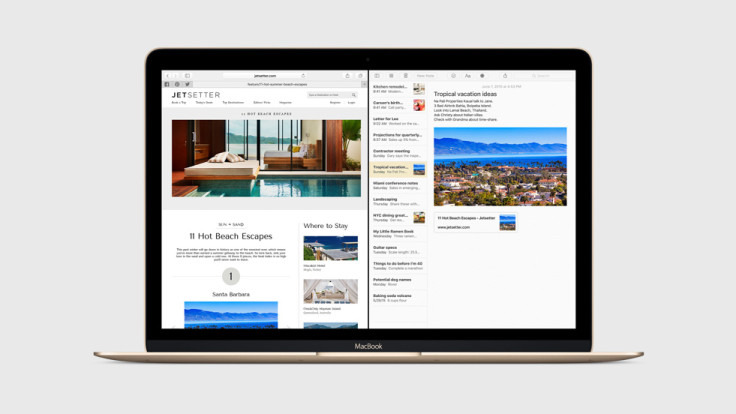 Apple has given OS X a wide number of small user interface enhancements. The most practical - and arguably also the most overdue - is the ability to pin full-screen applications to one side of the screen or the other. Exactly like 'snapping' in Windows, the feature lets you fill the entire half of the screen with one app. Once two apps are open side-by-side, you can drag the line separating them to make each window larger or smaller.
Mission Control is "smoother, simpler and faster," according to Apple.
Shake to find
Recognising how users first interact with their computers, shaking the cursor with your mouse or trackpad makes the cursor briefly become much larger. This may be unnecessary on a laptop, but for those using huge screens - such as the 4K Retina iMac - this will be a useful way to find what is often a tiny cursor.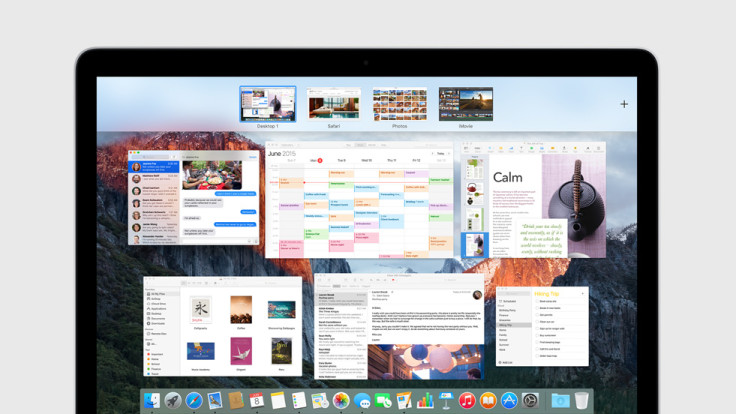 Mac OS X 10.11 El Capitan: A boost in performance
Apple claims Macs running OS X El Capitan launch apps 1.4 times more quickly than those running last year's OS X Yosemite. Switching between open apps is twice as fast - as is opening new messages - and opening a PDF in the Preview app is four times faster.
As for gaming and running graphically intense apps, El Capitan gives a 50% boost in rendering performance, with 40% greater rendering efficiency, while returning improved battery life. For gaming, drawing performance is up to 10 times quicker.
Mac OS X 10.11 El Capitan: Price, public beta and availability
OS X 10.11 El Capitan is available to developers right now, will be offered to consumers as a free public beta in July, and will roll out as the finished product, for free, in the autumn.
© Copyright IBTimes 2023. All rights reserved.