OS X 10.11 El Capitan: How to make bootable USB installer drive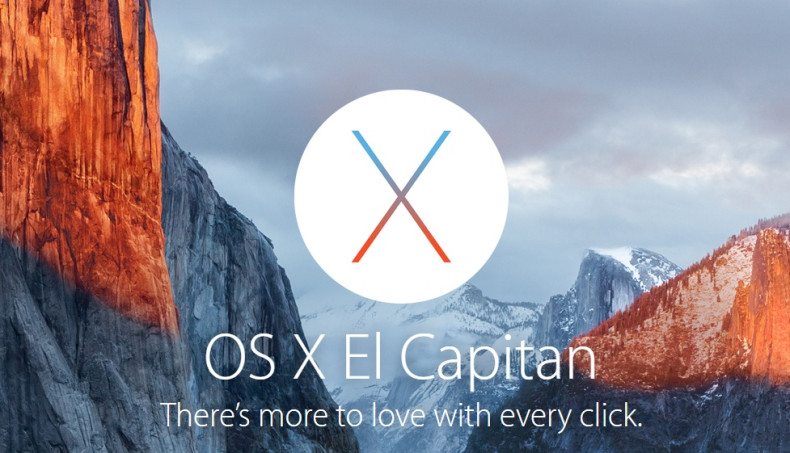 At its annual WWDC, Apple unveiled a new version of desktop operating system, OS X v10.11 El Capitan, expected to refine the Mac experience and improve system performance.
Designed on the lines of last year's OS X Yosemite, El Capitan introduces enhancements to window management, built-in apps and Spotlight search, while making everyday activities faster and more responsive.
While the first developer preview for OS X El Capitan is available to Mac Developer Program members, Mac users will be able to participate in the El CapitanBeta Program next month. The final version will be available for compatible Macs for free from the Mac App Store this fall.
With the final release a couple of months away, Mac users would be curious to lay their hands on the new desktop OS version.
Following is a guide on how to make a bootable install drive of the new OS with a USB flash drive. The process is quite simple, provided you have some basic knowledge about the command line. Create a backup of all important data of your Mac before you jump directly to the installation guide.
IBTimes UK will not be held liable for any damage to the device during the process. Proceed with extreme caution.
Requirements
An 8GB or, larger USB flash drive, which will be formatted and turn into the OS X El Capitan bootable installer.
OS X 10.11 compatible Mac.
Ensure that you have an appropriate USB drive and Install OS X 10.11 application file in the following path /Applications/folder of OS X which is where it downloads.
Compatible Mac
iMac (Mid-2007 or, newer)
MacBook (13in Aluminum, Late 2008), (13in, Early 2009 or, newer)
MacBook Pro (13in, Mid-2009 or, newer), (15in, Mid/Late 2007 or, newer), (17in, Late 2007 or, newer)
MacBook Air (Late 2008 or, newer)
Mac Mini (Early 2009 or, newer)
Mac Pro (Early 2008 or, newer)
Xserve (Early 2009)
How to make OS X El Capitan beta bootable installer drive
Step-1: Connect the USB driver to your Mac and launch Disk Utility, then select USB driver from the left side menu and go to Erase tab
Step-2: Format the USB flash drive as Mac OS Extended (Journaled) and choose Erase to confirm the process. Doing this formats the USB drive, which will become the installer. Ensure that you have selected the right volume or, you will lose data
Step-3: Go to Partition tab and change partition layout to 1 partition. Change the name of the partition to ElCapInstaller or, anything else you would like to
Step-4: Click on Options and select GUID Partition Table and click OK then Apply. Now come out of the Disk Utility
Step-5: Launch the Terminal application and apply the following string into the command line. In case you have changed the installer name EICapInstaller to something else, make the changes in the syntax

Step-6: Press the Return key and enter admin password when prompted to do so. You will now see some progress indicators as the process completes. When it finishes, you should see a last message, Done
"Erasing Disk: 0%... 10%... 20%... 30%...100%...

Copying installer files to disk...

Copy complete.

Making disk bootable...

Copying boot files...

Copy complete.

Done."
Step-7: The USB bootable installer will be created and you will have an OS X El Capitan installer drive. You may exit the Terminal
You can boot from the drive by holding Options key and selecting Install OS X EI Capitan from the boot volume menu.
Note that if you are installing the El Capitan beta, you should perform this on a secondary partition, if not a secondary Mac. The beta software is unstable, carrier bugs and is not recommended for daily driver.
You might also notice that the drive creation command looks familiar, since it is the same createinstallmedia function that is used for the creation of OS X Yosemite boot install drive, the difference being the application path to the installer file and the OS X version.
Source: OS X Daily