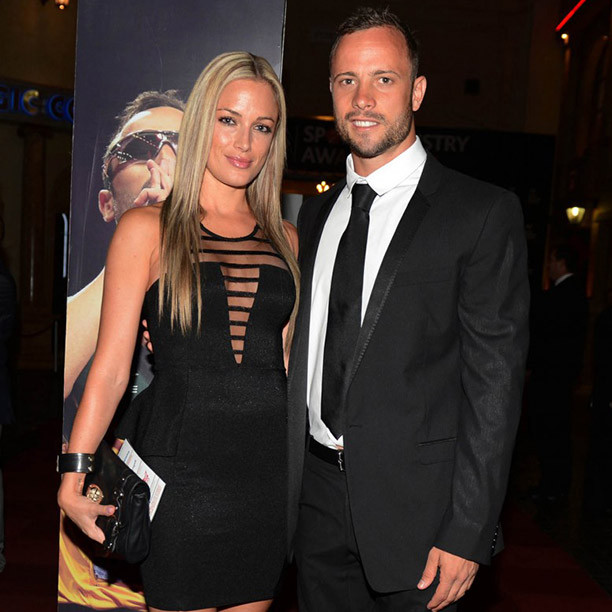 New footage has been released showing Oscar Pistorius and his girlfriend Reeva Steenkamp laughing and kissing just ten days before he shot her dead.
The images were captured on CCTV at a grocery store as the couple were shopping on February 4 last year.
In the footage broadcast by Sky News, the double amputee athlete is seen laughing and joking around with his 29-year-old girlfriend as they browse the store while grocery shopping.
At one point, Pistorius stops to plant a kiss on his girlfriend's lips. Staff at the store recalled the couple had left a R100 (£8) tip.
Pistorius has admitted shooting the model and reality TV star dead but insists he fired at her after mistaking her for an intruder in their South Africa home.
He killed her by firing several shots through the bathroom door of his home on Valentine's Day last year.
In a sworn affidavit, Pistorius said his bedroom was "pitch dark" so he could not see that his girlfriend was not in bed in the moments leading up to her death.
More than 100 witnesses will give evidence during Pistorius' three-week murder trial, which will be broadcast live around the world.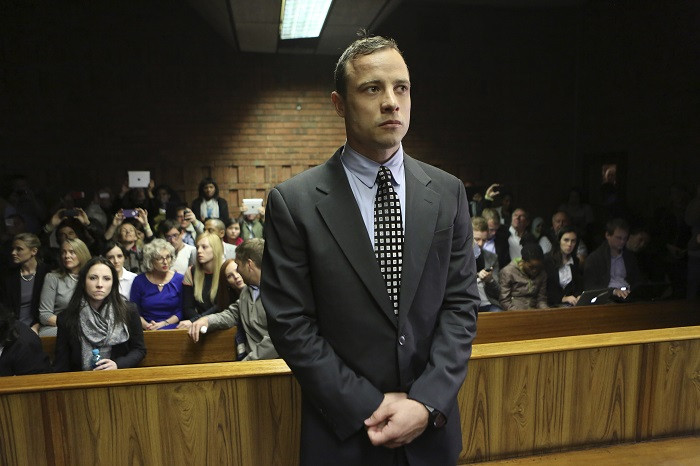 Prosecutors claim however, that witnesses heard Pistorius fighting with his girlfriend just hours before the shooting. It is also believed that he had been watchingpornography on his mobile phone before the tragic incident occurred.
The new CCTV footage comes as additional film emerged of the man knows as the "Blade Runner," shooting a melon with the same type of gun that killed Steenkamp just months before her death.
Pistorius is due to appear at North Gauteng High Court in Pretoria, South Africa, on Monday accused of the murder of Steenkamp.
If convicted of the offence, he could be forced to serve at least 25 years in jail before being eligible for parole.