Oscar Pistorius Model Murder Charge: Girlfriend Reeva Steenkamp in Pictures [SLIDESHOW + VIDEO]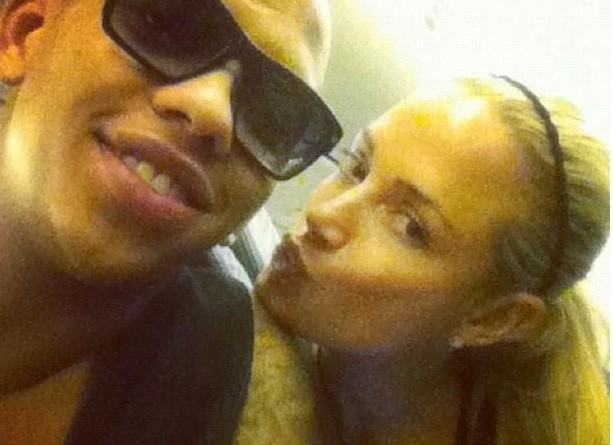 The model girlfriend of Paralympian champion Oscar Pistorius had everything to live for, say those closest to her.
Reeva Steenkamp, 29, was found shot dead in Pistorius's home in Pretoria on Valentine's Day morning.
Early reports suggested she had gone to visit him as a surprise but he mistook her for an intruder. She was shot four times.
Pistorius has been taken into custody, charged with her murder. He faces magistrates in Pretoria on Friday.
As tributes poured in, her publicist Sarit Tomlinson said Steenkamp was a "rising star".
"She was a very talented, very bright young girl. It's too shocking for words," she said.
Steenkamp was born in Cape Town and moved to Port Elizabeth as a child. She completed a law degree before being scouted as a model for cosmetics company Avon.
After moving to Johannesburg, she furthered her modelling career by appearing on the front cover of FHM and leading campaigns for brands including Toyota, Zui and Clover.
She was also the live roaming presenter of FashionTV and recently got a place on the reality TV show Tropika Island.
Despite a lavish lifestyle, Steenkamp remained down to earth and said she preferred spending quality time with friends and family on her days off. She had a passion for cars and cooking.
The Tropika Island website posted a message of condolence that said: "We are deeply saddened and extend our condolences to Reeva's family and friends."
At the beginning of February, she called Pistorius "beautiful" on her Twitter page.
"He certainly doesn't need more followers but he's beautiful to look at & says some smart stuff too ;)," she wrote, posting a black and white picture of the runner on the social network.
Since his arrest, reports have emerged that police had been called to the athlete's address to deal with "domestic incidents".
© Copyright IBTimes 2023. All rights reserved.