Oscars 2015: IBTimes UK's winners list for Academy Awards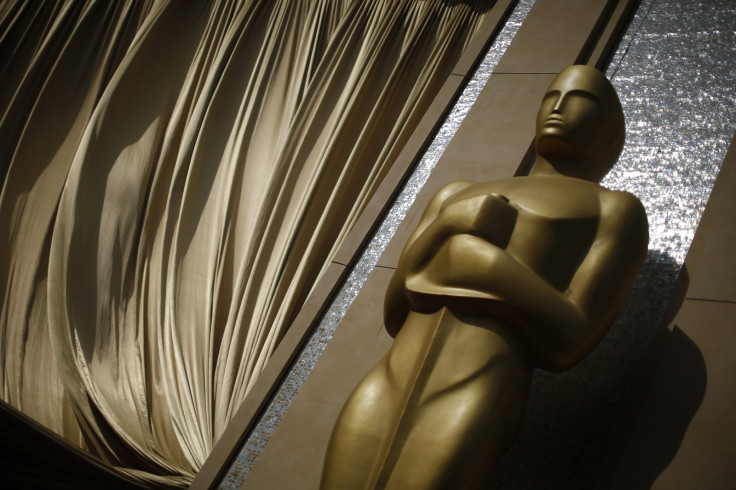 Awards season comes to a head this Sunday (22 February) when the Academy Awards take place at the Dolby Theatre in Hollywood. The star-studded bash will dish out the biggest prizes of the cinematic calendar with Eddie Redmayne hotly tipped for British glory.
Below is not the list of winners, but instead the list of who we would want to win. In some cases we agree with the likely winners, in others - not sure much. Our picks for each prize are in bold.
---
Best Picture
American Sniper
Birdman
Boyhood
The Grand Budapest Hotel
The Imitation Game
Selma
The Theory of Everything
Whiplash
Boyhood is the likely winner and it would be a deserved one - being as it is an utterly unique film the likes of which we may never see again. That said, we enjoyed Whiplash immensely - it's just a better film.
Best Director
Richard Linklater - Boyhood
Alejandro Inarritu - Birdman
Morten Tyldum - The Theory of Everything
Wes Anderson - The Grand Budapest Hotel
Bennett Miller - Foxcatcher
Linklater is expected to win, and win he should. To create a cohesive and engaging film over a filming period of twelve years is a feat unmatched by any director in recent memory.
Best Actor
Bradley Cooper - American Sniper
Benedict Cumberbatch - The Imitation Game
Steve Carell - Foxcatcher
Michael Keaton - Birdman
Eddie Redmayne - The Theory of Everything
Michael Keaton would be a popular pick with us and David Oyelowo's omission despite a grandstand performance in Selma is a tragedy, but Eddie Redmayne's performance as Stephen Hawking is an undoubted master work.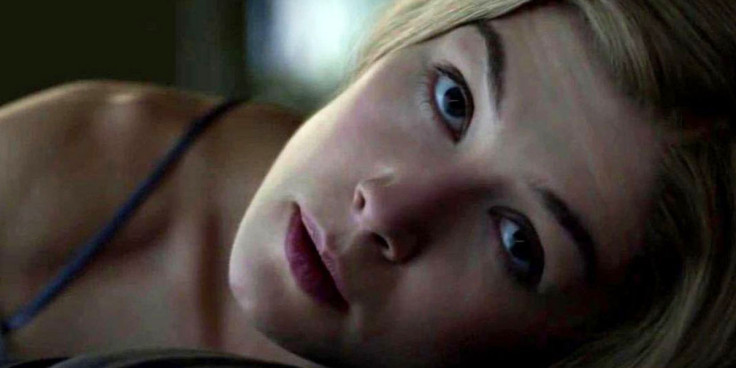 Best Actress
Marion Cotillard - Two Days, One Night
Felicity Jones - The Theory of Everything
Julianne Moore - Still Alice
Rosamund Pike - Gone Girl
Reese Witherspoon - Wild
Julianne Moore is deserving for a career full of quality, but Pike's star-making turn helped create a screen villain for the ages in David Fincher's overlooked classic-in-waiting 'Gone Girl'.
Best Supporting Actor
Robert Duvall - The Judge
Ethan Hawke - Boyhood
Edward Norton - Birdman
Mark Ruffalo - Foxcatcher
JK Simmons - Whiplash
Everyone agrees, JK Simmons is thoroughly deserving for a blistering and unforgettable performance.
Best Supporting Actress
Emma Stone - Birdman
Patricia Arquette - Boyhood
Laura Dern - Wild
Meryl Streep - Into the Woods
Keira Knightley - The Imitation Game
A weak category that Patricia Arquette easily tops.
Best Original Screenplay
Alejandro González Iñárritu, Nicolás Giacobone, Alexander Dinelaris & Armando Bo - Birdman
Richard Linklater - Boyhood
Wes Anderson & Hugo Guinness - The Grand Budapest Hotel
Dan Gilroy – Nightcrawler
Dan Futterman & E. Max Frye – Foxcatcher
Grand Budapest Hotel, Birdman and Boyhood are the likely winners, but Dan Gilroy's Nightcrawler script was a great exploration of modern society and media consumption.
Best Adapted Screenplay
Jason Hall - American Sniper
Graham Moore - The Imitation Game
Anthony McCarten - The Theory of Everything
Damien Chazelle - Whiplash
Paul Thomas Anderson - Inherent Vice
Based on his own short film, Damien Chazelle's script gave JK Simmons the words that fuelled his (probable) Oscar-winning performance. For that reason a win here is probable and deserved.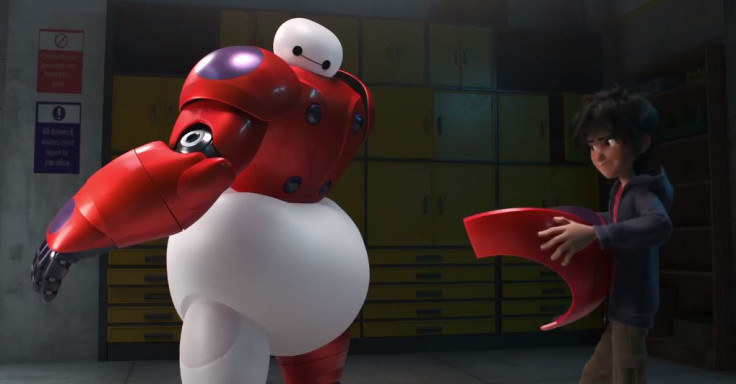 Best Animated Feature
Big Hero 6
How To Train Your Dragon 2
The Boxtrolls
Song of the Sea
The Tale of the Princess Kaguya
Everyone knows that The Lego Movie should have been nominated and should have won, but there are still great films here. How To Train Your Dragon 2 is a classic adventure that could win, but Big Hero 6 has recent success to ride on.
Best Foreign Language Film
Ida (Poland)
Leviathan (Russia)
Tangerines (Estonia)
Timbuktu (Mauritania)
Wild Tales (Argentina)
Stunningly shot, Leviathan was a regular on critics' film of the year lists and rightfully so.
Best Original Score
The Grand Budapest Hotel - Alexandre Desplat
The Imitation Game - Alexandre Desplat
Interstellar - Hans Zimmer
Mr Turner - Gary Yershon
The Theory of Everything - Jóhann Jóhannsson
The odds are with Desplat for Grand Budapest (not just because he's been nominated twice) but Hans Zimmer's Interstellar soundtrack was every bit as stunning and epic as the film it accompanied.
Best Cinematography
Emmanuel Lubezki - Birdman
Roger Deakins – Unbroken
Robert D. Yeoman - The Grand Budapest Hotel
Łukasz Żal & Ryszard Lenczewski - Ida
Dick Pope - Mr Turner
Birdman gives the illusion of being a continuous shot for much of its runtime, making Lubezki's work as director of photography utterly impressive.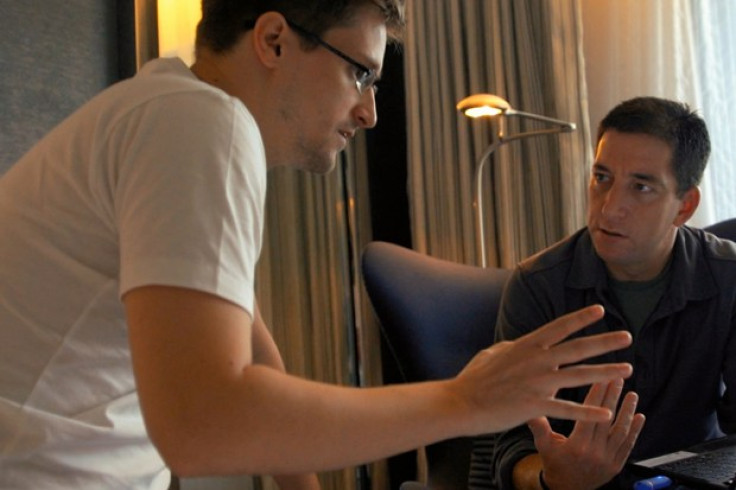 Best Documentary
CitizenFour
Finding Vivian Maier
Last Days in Vietnam
The Salt of the Earth
Virunga
The likely winner, CitizenFour paints a portrait of NSA whistleblower Edward Snowden.
Best Original Song
Everything Is Awesome – The Lego Movie
Glory – Selma
Grateful – Beyond the Lights
Lost Stars – Begin Again
I'm Not Gonna Miss You - Glenn Campbell... I'll Be Me
It should have been nominated in Best Animated Film, so Best Original Song will have to suffice.
---
The Rest
---
Best Visual Effects
Captain America
Dawn of the Planet of the Apes
Interstellar
Guardians of the Galaxy
X-Men: Days of Future Past
Best Film Editing
American Sniper
Boyhood
The Grand Budapest Hotel
The Imitation Game
Whiplash
Best Makeup & Hairstyling
Foxcatcher
The Grand Budapest Hotel
Guardians of the Galaxy
Best Production Design
The Grand Budapest Hotel
The Imitation Game
Interstellar
Into the Woods
Mr Turner
Best Sound Mixing
American Sniper
Birdman
Interstellar
Unbroken
Whiplash
Best Sound Editing
American Sniper
Birdman
The Hobbit: The Battle of the Five Armies
Interstellar
Unbroken
© Copyright IBTimes 2023. All rights reserved.