Oscars 2015: Lonely Island help perform The Lego Movie's Everything Is Awesome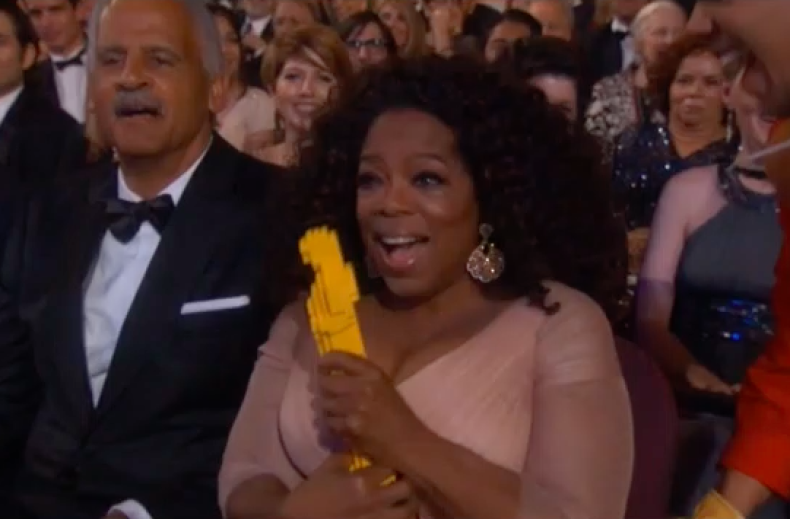 Best Original Song nominee Everything is Awesome was performed live on stage with help from comedy music group The Lonely Island and a host of break-dancing worker Lego men based on the film's leading man Emmet.
Andy Samberg, Akiva Schaffer and Jorma Taccone performed a new version of the song with rap sections celebrating awesome things like string, Nobel peace prizes and clogs.
You can watch the performance below.
The Roots were also on hand to help the performance which also included the song's original performers Tegan and Sara Party.
Lego Oscar trophies were also handed out to some of the people in attendance with Oprah and Steve Carrell in particular looking very pleased with their prizes.
The performance started after an introduction from Best Actress nominee Marion Cotillard before transitioning into a Lego version of the stage and Dolby Theatre audience. Then came The Lonely Island bounding onto stage and no doubt confusing many of the older audience members.
Clint Eastwood must have had no idea what was going on.
All the Best Original Song nominees were performed, starting with Maroon 5 and lead singer Adam Levine singing Lost Stars from. Begin Again. Glory from Selma, Grateful from Beyond the Lights and I'm Not Gonna Miss You from Glenn Campbell... I'll Be Me were also performed throughout the show.
The Super Bowl halftime show sharks were also there... because of course they were.