The Muslim convert who launched a lone-wolf attack on the Canadian capital was a "mentally ill" son of a Canadian immigration official who ironically had his passport seized by officials.
The mother of gunman Michael Zehaf-Bibeau, Susan Bibeau, lives in the Canadian city of Montreal and works for the Canadian Immigrant and Refugee Board as a deputy chairperson of the Immigration Division.
Despite his mother's job, the Canadian national of Libyan descent had been designated as a high-risk traveller and had his passport confiscated because of his jihadist leanings following his conversion to Islam.
Following the attack in which Zehaf-Bibeau, 32, shot and killed a soldier at a war memorial in Ottawa, before firing shots inside the Canadian parliament, authorities are still searching for his mother.
Susan holds a Bachelor of Law degree from the University of Montreal and an MBA from Concordia University. There is no suggestion she had any role in her son's actions.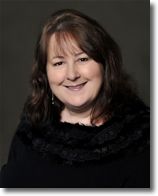 Zehaf-Bibeau's father is a Libyan national who may have travelled to fight in Libya in 2011 at the beginning of the "Arab Spring", according to Mail Online. His parents were divorced in 1999.
It is currently unknown when Zehaf-Bibeau received the "high-risk" designation or when his passport was taken away.
However, it is known that the gunman had a long history of crime in the country, specifically in the city of Quebec, with charges for possession of marijuana in 2004 and 2009; a six-month sentence in 2003 on a weapons charge; and a charge of robbery in 2003 for which he was sentenced to two years in prison.
In a televised speech to the Canadian public after the attack, Prime Minister Stephen Harper said: "We will not be intimidated. Canada will never be intimidated.
"In fact, this will lead us to strengthen our resolve and redouble our efforts... to take all necessary steps to identify and counter threats and keep Canada safe."
US President Barack Obama also made a statement about the incident, saying "we have to remain vigilant when it comes to dealing with these kinds of acts of senseless violence or terrorism".
Obama said: "I pledged, as always, to make sure that our national security teams are coordinating very closely, given not only is Canada one of our closest allies in the world but they're our neighbours and our friends, and obviously there's a lot of interaction between Canadians and the United States, where we have such a long border."
The attack came just a day after a 25-year-old Muslim convert was shot dead by police after he killed a Canadian solider and injured a second near Montreal.
Police said the man, Martin Couture-Rouleau, had recently become influenced by radical Islam, with friends suggesting he acted in response to an appeal by the Isis (Islamic State) group for jihadi sympathisers across the world to launch "lone wolf" attacks on Westerners "wherever they can be found".
Canada raised the terror threat level in the country from low to medium following that attack.