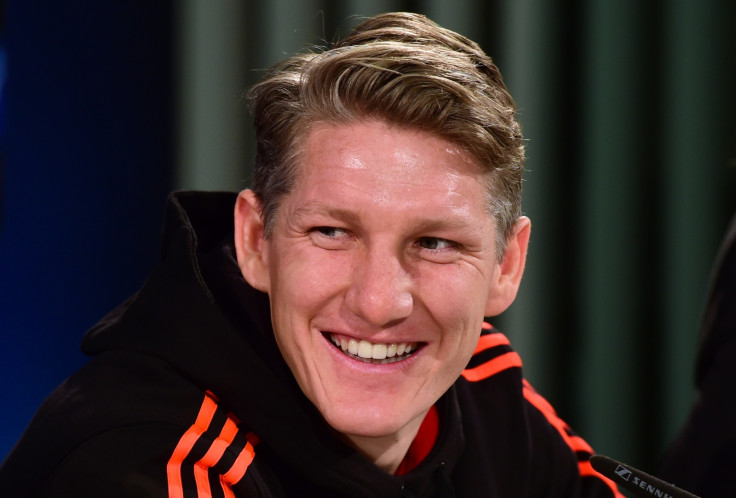 Bastian Schweinsteiger has reportedly been offered €11m (£9.6m, $12m) to leave Manchester United. The out-of-favour German has not played a single minute of competitive football so far this season and he does not appear to have a long-term future at the Old Trafford club.
Schweinsteiger, 32, has been offered a so-called golden handshake to leave United, who are prepared to pay up the remainder of the three-year contract he signed in 2015. The Reds are keen to get the World Cup-winning midfielder's wages off their books to make way for further reinforcements, according to German magazine SportBild.
However, the move would leave Schweinsteiger without a club and he does not currently have any offers on the table. The report also notes that Schweinsteiger's reintroduction to first-team training at United has served as another carrot for the veteran midfielder, who had trained on his own until last month.
The United star was recently given back his place in the dressing room, next to Chris Smalling, and manager Jose Mourinho has also hinted that he might consider Schweinsteiger for a recall.
Shortly after Schweinsteiger rejoined first-team training, the United boss explained: "It was a decision based on fact that we are in a period of the season where it's really difficult with everybody together. The problem of tactical work that I like to do with 21 players max, to have 23/24 at a time doesn't happen.
"Looking at Bastian and the way he was working professionally every day with the fitness coach, we think it's a professional decision to bring him back to the team. We will be much better prepared, much better conditions, in case his future decision is to leave the club. In this moment we have no problems in midfield like we do in defence. If we do have problems in midfield, he's one option for us. It's a decision that can be positive for the group."