Android-based games console Ouya raises more than $2.5m (£1.6m) in just 24 hours through the KickStarter website, which aims to drum up funding for technology startups.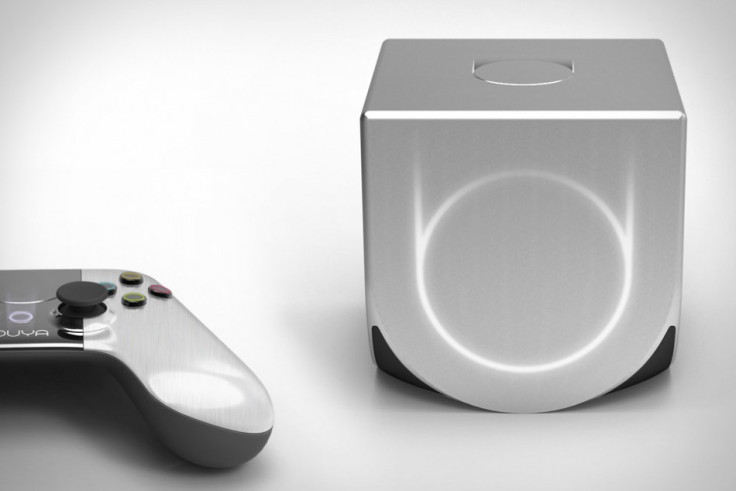 Setting a new KickStarter record, the $99 Ouya games console is powered by a quad-core Tegra3 processor with 1GB of RAM and runs on Android to make game development easy for a huge range of developers who have already worked with the operating system on mobile and tablet platforms.
Ouya raised its first $1m in a record eight hours and 22 minutes, before going on to secure more than $2.5m after its first 24 hours on the KickStarter site.
Thanks to donations from almost 30,000 people, the Ouya project gained more than $3.7m in funding in its first two days, having set an initial goal of $950,000.
While gaming is moving to mobile and becoming hugely successful on smartphones, tablets and handheld consoles like the Nintendo 3DS and PS Vita, the team behind Ouya want to take gaming back to the television.
"There's something about a big HD TV and digital surround sound that fills up a living room. Shooters, platformers, sports games, arcade classics and experimental indie games just feel bigger on a TV screen. It's how most of us grew up gaming," Ouya said on its KickStarter page.
To help build a large catalogue of games for the Ouya, every console will include a software development kit - or SDK - so developers can create games on their own console at home.
The company explains: "Anyone can make a game: every Ouya console is a dev kit. No need to purchase a license or an expensive SDK. It's built on Android, so developers already know how it works.
"That doesn't mean OUYA is an Android port. You can create the next big title in your bedroom - just like the good old days. OUYA could change AAA game development, too. Forget about licensing fees, retail fees, and publishing fees."
Such is the interest in Ouya, funding for the console jumped by more than $20,000 in around half an hour on Thursday morning.
At the time of writing, 25,000 people had donated at least $99, with five offering at least $10,000 each. In return, they will get their name engraved on the entire first production run of consoles and invited to dinner at the Ouya launch party.
With 8GB of internal flash storage and running Android 4.0 Ice Cream Sandwich, the Ouya games console has a HDMI connection supporting full 1080p high definition video, as well as Wi-Fi 802.11 b/g/n, Bluetooth 4.0, a USB port and support for the company's own wireless controller.
Ouya says about the bespoke controller: "We are designing the controller to be a love letter to console gaming. It will have everything you've learned to love: fast buttons, triggers, laser-precise analog sticks, a D-Pad - and it will have a touchpad for any games making the trek from mobile or tablet to TV.
"It'll be just the right weight. We are working with select developers to play-test the controller through development. We call it 'the Stradivarius of controllers,' and we hope developers will be inspired to take gameplay to a new level with it."
Kickstarter, the crowdfunding website for start-up companies, is set to launch in the UK this coming autumn and will hope to replicate the success it has had in the US since launching in 2009. Since launch, its users have helped fund more than 60,000 projects with nearly $280m,
Ouya will remain on the KickStarter site until 9 August and donations between $10 and $10,000 can be made here.