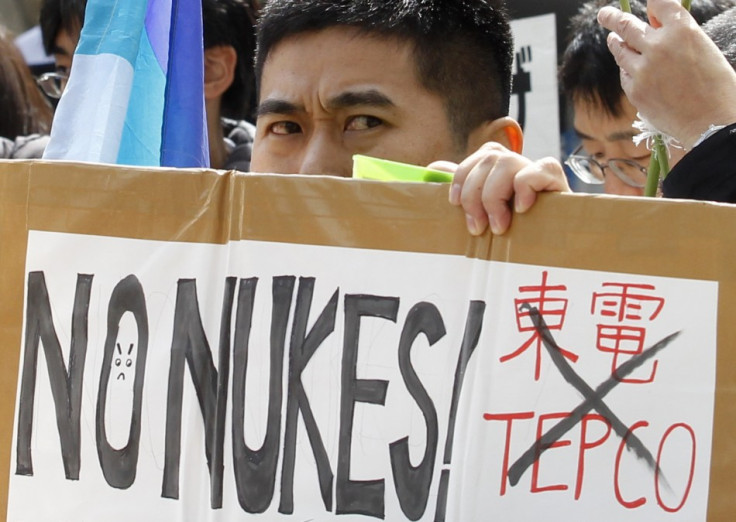 The Tokyo Electric Power Company (TEPCO), the owners of the Fukushima Daiichi Nuclear Power Plant devastated by the March 2011 Tohoku Earthquake and Tsunami, reported a net-loss of $9.7 billion for the full year ending 31 March 2012. Reporting its annual figures on 14 May, these figures reflected an improvement of some 35 per cent over 2011's figures but insufficient to avoid 09 May's effective nationalisation of the company.
On that day, Japan's Trade and Industry Minister, Yukio Edano announced that Japan's Government would inject ¥1 trillion ($12.5 billion) of fresh capital thereby giving it a controlling stake in the company. The company's share price having tumbled more than four-fifths since the 11 March 2011 disaster, TEPCO was on the verge of collapse despite previous and continuous Government support over this period amounting to ¥3.5 trillion.
As Japan's largest utility company, and the world's fourth biggest, supplying energy to 45 million people centred in the region of Tokyo, TEPCO faces compensation claims of some ¥5 trillion made by the tens of thousands of people in the Fukushima area who have lost their homes and livelihoods with a BBC report in mid-March 2012 showing that 330,000 people were still living in temporary accommodation.
Justin McCurry in The Guardian on 09 May 2012 quoted Industry Minister Edano as saying that the company needed to continue operating and supplying its customers, explaining that:
"Without the state funds, (TEPCO) cannot provide a stable supply of electricity and pay for compensation and decommissioning costs."
The clear up involving the decontaminating of the land affected by the fallout from the destroyed nuclear reactors and decommissioning of the power plant itself is likely to take decades with a widely accepted estimate for the Fukushima reactors put at 40 years.
The Japanese Government's rescue plan taking a majority stake in the company involves a 10-year restructuring package with strings attached which allows the Government to increase its stake to two-thirds in the firm if certain goals fail to be met. The Guardian report cited some of these conditions including a 10-year cut in costs amounting to $46 billion; the shedding of a tenth of the workforce - about 3,800 staff; Government approval for any increase in household energy bills; and, interestingly, its approval for the restart of reactors that pass stress tests!
Restarting nuclear reactors providing they pass stress tests!? Is the Japanese Government signalling a desire for a more pragmatic approach to nuclear power given the fact that until the Fukushima disaster the country relied on nuclear energy for between 24 and 30 per cent of its energy needs, its imports of fossil fuels are soaring and the resulting deteriorating balance of trade deficit is mounting? With Hydro power yielding about three per cent of energy requirements and wind and solar energy being negligible for the foreseeable future it might just be that the Government do not want to return to a situation where as recently as 2008 the country depended on Petroleum, Coal and Natural Gas for 85 per cent of its energy requirements.
If they do want nuclear to play a major role, if not the 50 per cent of energy needs envisaged only a short while ago, then they must show more resolve and risk the unpopularity of a majority of the electorate who currently do not want to see any of Japan's 54 reactors operational again. On 05 May 2012, the Hokkaido Electric Power Company shut down its No 3 reactor at the 2070MW Tomari nuclear power station, the country's last operational plant, "for maintenance", the same reason being given for all Japan's reactors being closed down - Fukushima excepted.
Business wants a vibrant nuclear industry as a means of Japan remaining competitive and to stop any future risk of being harmed by volatile fossil fuel prices, especially petroleum.
Even with all the Government support, TEPCO has already issued a warning that it is likely to make a loss of ¥100 billion ($1.25 billion) for fiscal 2012-2013. Yet one can only assume that the Government will already have seen TEPCO's annual accounts in advance of any public announcement and have read its intention to be in profit once more by the fiscal year 2013-2014, with the clear assumption being stated that the Government will have approved the restart of the Kashiwazaki-Kariwa nuclear power plant near Niigata, the world's biggest, up and running by April 2013!
Doesn't look as if Nuclear energy in Japan is defunct at all!