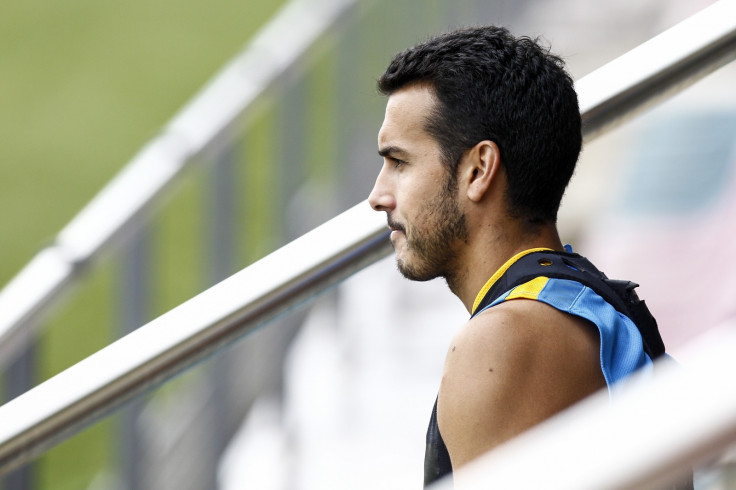 Barcelona forward Pedro is ideally suited to the physical nature of the Premier League and would succeed should he join Manchester United, according to the club's former midfielder Owen Hargreaves.
The Daily Mail claims United have been given the go-ahead to complete a £22m ($34.3m) deal for the Spanish international after he scored the winner in the Uefa Super Cup final against Sevilla.
And Hargreaves believes Pedro's aggressive approach would make him an asset to United or any English top flight side who signed him.
"He's one of those very unselfish wingers that can score goals and does a job for the team," Hargreaves told BT Sport, according to the Manchester Evening News.
"You think about Chelsea, Manchester City, Man United – I think they could all do with him in a wide area.
"He's a super player. I think he would be a great player in the Premier League. He is very unselfish for a wide man. He's going to be a great asset to any English team if they can sign him."
The arrival of Luis Suarez from Liverpool last summer saw Pedro tumble down the pecking order at Barcelona, who went on to win the treble with the most fearsome attack in Europe.
Pedro made just 15 La Liga starts last season, scoring six goals, and with his role set to become increasing marginalised rumours of a move to United have refused to relent.
"If he's going to play in the Premier League he's going to have to defend," former England international Hargreaves added. "That's what I love about him. As a wide man, as a goal scorer he puts in shift for the team.
"You think about some of the English teams in the Champions League. You need players that track back. He provides great balance to the team defensively."