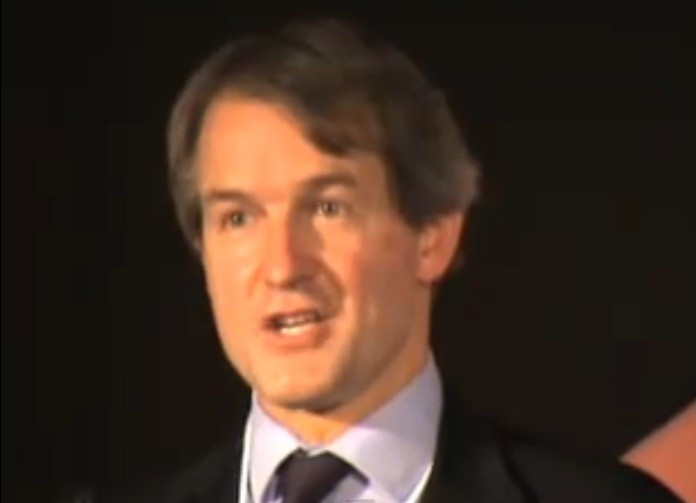 Northern Ireland secretary Owen Patterson has become the first Tory cabinet minister to oppose David Cameron's plans to legalise gay marriage.
Patterson rejected the proposal in a letter to gay constituent Andrew Smith, but did say he supported the government's commitment to allow civil partnership ceremonies for same sex-couples in churches.
Patterson's rejection confirms Cameron will have to battle with his own party in order to proceed with the proposals.
"Having considered this matter carefully, I am afraid I have come to the decision not to support gay marriage," Patterson wrote.
"The government is rightly committed to advancing equality for lesbian, gay, bisexual and transgender (LGBT) people and has already taken action to do so by allowing those religious premises that wish to carry out civil partnerships to do so.
"The prime minister has made clear that he supports equal civil marriage and the government is rightly consulting widely on this issue before making any changes to the current position."
Paterson is the most senior government official to criticise Cameron's proposals to allow same-sex marriages.
Smith told the website PoliticsHome: "It is bizarre that a cabinet minister can both praise his government's progress on LGBT equality in the same letter that he tells me he won't support my right to marriage equality. Logic eludes this man.
"He is clearly unsympathetic to the needs that LGBT youth in rural communities have for leaders who stand up for equality. I hope the constituents of North Shropshire prove to him how out of touch he is."
To coincide with his efforts to update the Tory Party's image, Cameron declared his support for same-sex marriage at the Conservative Party conference in 2011, saying: "I don't support gay marriage despite being a Conservative. I support gay marriage because I'm a Conservative."
Defence secretary Philip Hammond is another Conservative minister who has raised doubts about Cameron's plans to introduce same-sex marriage, telling Andrew Marr: "Clearly, it is not the number one priority."
Children's minister Tim Loughton, who is not in the cabinet, said marriage as a religious institution "cannot be anything other than between a man and a woman", adding: "I do not see why we need to change the law, especially at this time when there are so many other important matters for the government to be addressing."