Pad Man: The inventor whose sanitary towel machine started a period revolution in India
KEY POINTS
Arunachalam Muruganantham's story is the basis for a new film Pad Man.
Producer Twinkle Khanna talks to IBTimes UK about the revolutionary story.
"Here was a man who risked everything, including his marriage and social isolation, to battle against the stigma of menstruation".
When labourer Arunachalam Muruganantham noticed that his new wife was hiding something from him, he was shocked to discover it was the rags she used to collect her menstrual blood. He had no idea she had to choose between feeding the family and buying sanitary towels. What he did next started a cultural revolution in India.
Muruganantham set about finding a solution to the fact that women were unable to afford basic hygiene products, and were forced to fashion replacements such as leaves and ash. Such makeshift provisions can cause conditions including reproductive tract infections. He couldn't understand why a 10g of cotton was being sold 40 times the price it was worth.
Against all odds, he set about inventing a machine that created sanitary products for a fraction of the average cost. At one stage, he filled a flattened football with goats blood and cycled wearing his prototype sanitary pad to test its absorption. But it came at a cost.
Fellow residents of his village soon became wary of his obsession with women's reproductive health, and his wife left him after 18 months. "So you see God's sense of humour. I'd started the research for my wife and after 18 months she left me!" he said in the documentary Menstrual Man.
Today, his machines and low-cost napkins are used by millions of women in rural India. In 2014, Arunachalam Muruganantham was named one of Time Magazine's most influential people. Now, his life has become the basis for the film Pad Man.
IBTimes UK spoke to Pad Man producer Twinkle Khanna, whose book of short stories The Legend of Lakshmi Prasad featured Muruganantham's tale.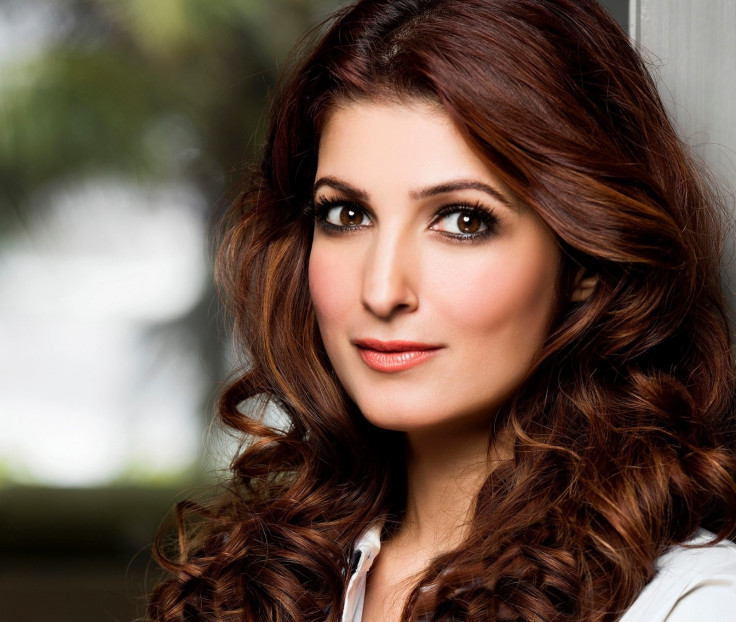 Why did you want to tell the story of Arunachalam Muruganantham?
I was researching for my column in The Times of India when I first came across his incredible story and instantly felt gripped. Here was a man who risked everything, including his marriage and the prospect of social isolation, to battle against the age-old stigma surrounding menstruation in India. By introducing affordable and accessible sanitary pads for women 20 years ago, Arunachalam made it his mission to empower and liberate women who were previously forced to use the most unhygienic and unsafe solutions for their periods.
I chased Arunachalam until he said yes to the project
He was relentlessly trying to develop a low cost, high quality sanitary pad and in the process even decided to test the pad himself, since no woman would, by putting it between his legs whilst cycling with a plastic packet of blood and a pipe connected to it. He was cycling with blood dripping between his legs to see whether the pad would leak or not. I just thought his story was remarkable also because he must have been the only man to know how women felt on their periods.
I knew that this was a story which needed to be proliferated to a mass audience in every household – it was just a case of how. His story inspired me to write an anthology but even though that book, The Legend of Lakshmi Prasad, was a success I was still determined to spread the message and the story as far and wide a possible. I even chased Arunachalam until he said yes to the project!
How does period poverty affect people's lives in India? Is it different depending on how wealthy a person is or is it a widespread issue?
Period poverty is a global issue as we have realised now while researching extensively for Pad Man. In India only 12 percent of women use sanitary pads, the rest use rags, leaves and even straw. It is essentially an economic problem of accessing affordable sanitary pads though the shame about menstruation seems to be prevalent across all sections of society.
Has the taboo around menstruation ever affected you personally?
In India you cannot go to temples during your periods, meaning you cannot take part in religious functions. I had a cousin who was going to attend what we call 'Mata ki chauki' which is a religious gathering where everybody gets together and sings hymns. When she was menstruating, her mother told her she couldn't go because she was menstruating, which infuriated her.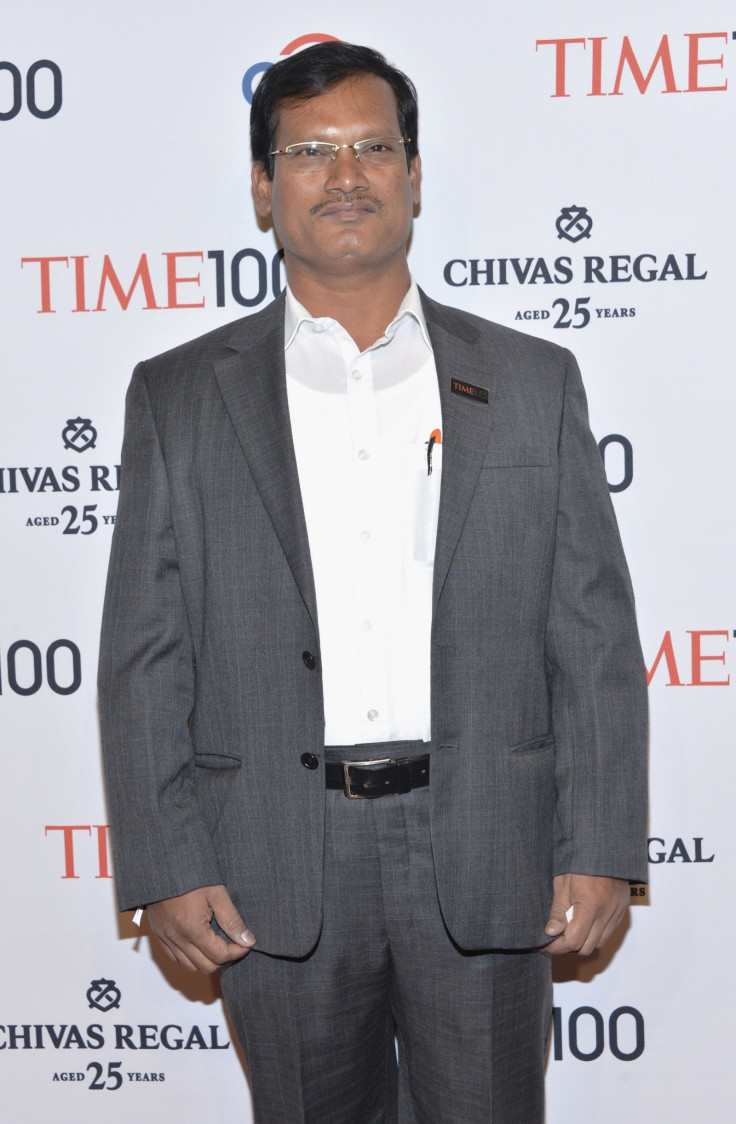 Honoree Arunachalam Muruganantham attends the TIME 100 Gala, TIME's 100 most influential people. New York, 2014
Ben Gabbe/Getty Images for TIME
After a discussion she finally managed to persuade her mum that she should go. At the gathering there was a window open and an an idol with duppattas [a type of shawl] and scarfs on it in front of a lamp.
As soon as they entered, the duppattas caught fire and her mother smacked her on the head and said that it was all because of her. Of course this was because of the open window blowing the duppattas into the lamp, but she was so engrained in that belief that she honestly blamed my cousin at the time!
When I was at boarding school I knew girls who didn't want to go back home for the holidays because they were on their periods. At home they were made to sit in a separate room and were not allowed to leave the house or interact with anyone else.
I had a neighbour who lived in the same locality as me and the daughter of the house wasn't allowed to enter the kitchen when she was on her period. Even for a girl like me at that age, if I told my family I was going to a temple when I was menstruating it would have been considered a sin.
What part do men have to play in tackling period poverty?
Men have a huge role to play in abolishing the taboo around menstruation, because they form a major proportion of society. A lot of the change has to come from them. We want all members of the family to come and watch this film and enlighten themselves - including sons, fathers, uncles and grandfathers, because without their cooperation the potential for change is limited.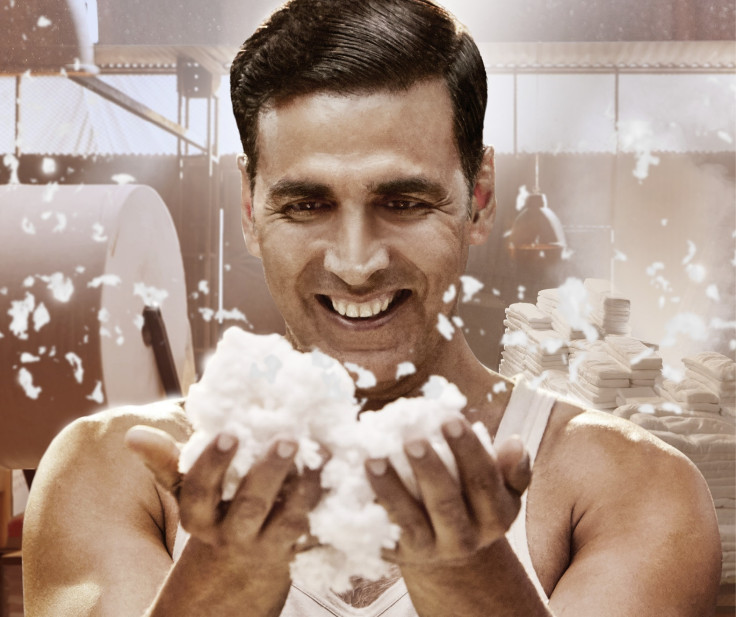 What do you hope the film will achieve?
I would like to see more funding for women's issues, more debate, and more understanding of the problems for women especially in rural areas where they often lack a voice – but the only way we can achieve this is by raising awareness. There is no limit to what this film can achieve if it reaches the right eyes.
We want people to be discussing Pad Man at the office water cooler every day or on their way into work in the mornings. We want children to feel comfortable speaking with their mothers and fathers about their situation – because nobody should feel ashamed of something so natural.
Pad Man is released on 9 February.