A British store has unveiled a new range of 'padded pants' designed to emulate Pippa Middleton's shapely derriere.
The Invisible Shaping Bum Boosters released by UK fashion retailer Debenhams has soared in popularity and even famously taken on the name of the woman herself.
'Pippa Pants' are flying off the shelves and outselling normal underwear.
The special undies are designed to do for the buttocks what the push up bra did for breasts - giving them a natural lift and shape.
They are made from innovative shapewear material that has discreet, cheek-enhancing structures and control panels at the front that emphasise a smooth, flat tummy.
The pants promise a two-inch increase in the wearer's vital statistics, as well as a 15-degree increase in overall curvature of the rear according to the manufacturers.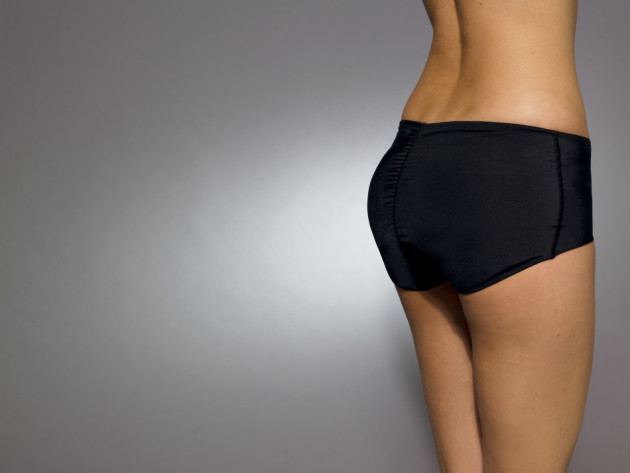 At £18.50 a pair, the price for a pert posterior doesn't come cheap.
But that hasn't stopped shoppers rushing to the stores to snap up a pair of the shapely briefs.
Debenhams saw the padded pants out-sell their non-padded counterparts by 148 per cent last week, according to a report in the Daily Mail.
And retailers believe their increasing popularity is due to women wanting to look like the 28-year-old royal bridesmaid.
"Widely publicised photographs of Pippa's shapely behind made 'bum envy' a part of everyday conversation for women all over the UK," Debenhams spokesperson Michelle Dowdall said.
"She has set the standard for how a perfect rear should appear."
A barrage of fans are interested in Pippa's famed behind, and has earned dedicated Facebook fan pages such as 'Pippa Middleton - Rear of The Year' and the 'Pippa Middleton Ass Appreciation Society' that boast thousands of followers.