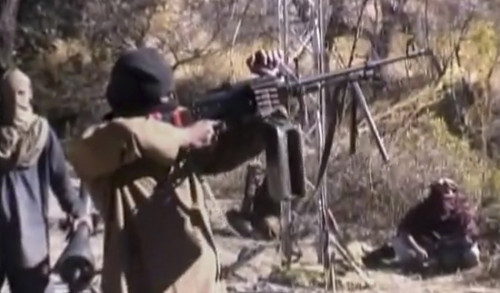 A massive bomb blast has decimated an army convoy in the restive northwestern Pakistani town of Bannu killing at least 20 soldiers.
The Tehrik-i-Taliban Pakistan (TTP), or the Pakistan Taliban, has claimed responsibility for the attack and vowed to step up such attacks.
At least 20 others were injured in the bombing increasing the likelihood of a higher death toll.
"We fear that dozens were killed and injured. A large number of soldiers were there," a security source told Reuters.
Several civilians are also believed to have been killed.
The army vehicle carrying security forces was travelling from Bannu district to Miramshah in the tribal North Waziristan region.
The blast was believed to have been carried out by a suicide bomber although there has been no official confirmation as yet.
Authorities have launched a probe.
The town of Bannu, located 150kms from Peshawar, has frequently witnessed bloody violence in recent years.