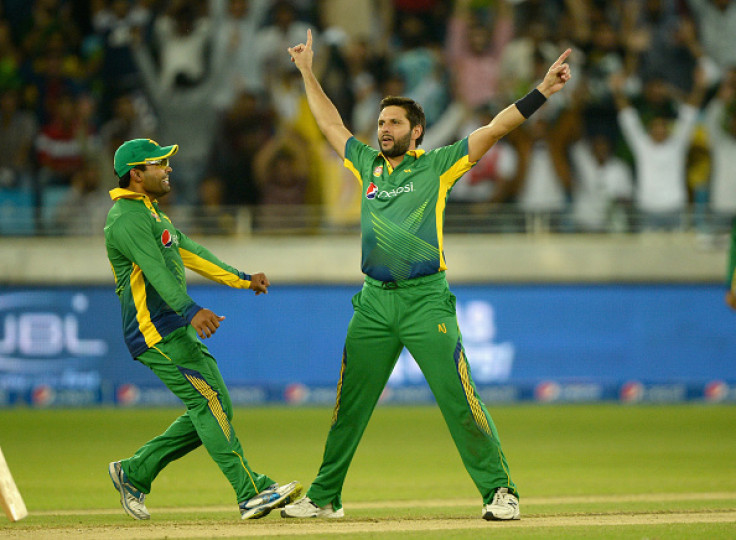 Former Pakistan captain Shahid Afridi's long stint in international cricket is going to come to an end with the Pakistan Cricket Board (PCB) reportedly giving the all-rounder a chance to officially announce his retirement from the game, during the country's T20 series against West Indies in the United Arab Emirates (UAE) later this month.
According to various reports, the PCB wants the 36-year-old to retire from the game and will give the cricketer a chance to say farewell in a dignified manner with plans to pick him for the T20 squad that will face the West Indies.
Afridi had previously said he would retire from T20 cricket post the ICC T20 World Cup in India but has retracted his statement claiming he still wants to play the shortest format of the game and is available for selection.
"Apparently the board and national selectors don't agree and feel Afridi should retire gracefully although he can continue playing in the foreign leagues and domestic cricket. The plan is to talk to Afridi and explain to him that since the selectors are now building a new T20 squad for the next World T20, there is no place for him. He will be offered the chance to be included in the Pakistan squad for the T20 series against the West Indies as 16th player and play in the matches", a source said, as quoted by the Hindu.
The 36-year-old had a rocky time during his last stint as captain. He had to step down post Pakistan's disastrous campaign in the 2016 T20 World Cup and has not represented his country since then. He has also been repeatedly ignored by the selectors, which is headed by another former captain Inzamam-ul-Haq.
Afridi has played 27 Test matches, 398 One Day Internationals (ODIs) and 98 T20 Internationals in a career spanning 20 years. He holds the record for the highest number of sixes hit in the 50-over format with 351 runs to his name.