Shahid Afridi refutes retirement rumours, confirms he will play for another two years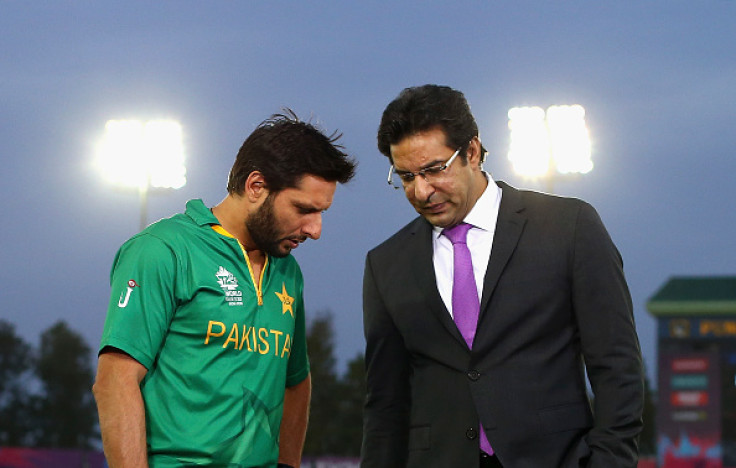 Former Pakistan captain Shahid Afridi has refuted reports that he is going to retire, claiming he will play for at least another two years. The mercurial all-rounder has also asked the Pakistan Cricket Board to lower its expectations from Ahmed Shehzad and Umar Akmal, saying "you can't expect them to bat like Virat Kohli or AB de Villiers".
Afridi, who resigned as the skipper of the T20 side following Pakistan's disastrous performance in ICC Twenty20 World Cup, was quoted as saying by Geo News: "I have given myself another two years of cricket as I am still enjoying the sport. Whether I play in foreign or domestic leagues or for Pakistan doesn't matter. I have given myself two more years. Whenever the selectors need me I am always available for the country."
The 36-year-old has been dropped from Pakistan's T20 squad for the tour of England, which takes place in July, with the selectors keen on building a new team following their poor performances in the shorter versions of the game.
Opening batsman Shehzad and wicket-keeper Akmal have also been dropped from the list of probables for the tour of England by new selection committee chief Inzamam-ul-Haq due to poor form and past indiscipline. The duo are considered to be two of the country's best young batting talent but have failed make full use of their skills, with Afridi saying they need to work hard on their batting and approach to cricket.
"I don't know but it was wrong to expect them to be like Virat Kohli or AB de Villiers and perform like them. I also agree there should be no compromise on discipline, but I think it is best if we stop expecting too much from them and just let them be and let them play the way they do. With more experience I am sure they will be much better", Afridi said on Geo News channel.
"But don't expect them to perform like Kohli or De Villiers. Don't make such comparisons."
© Copyright IBTimes 2023. All rights reserved.