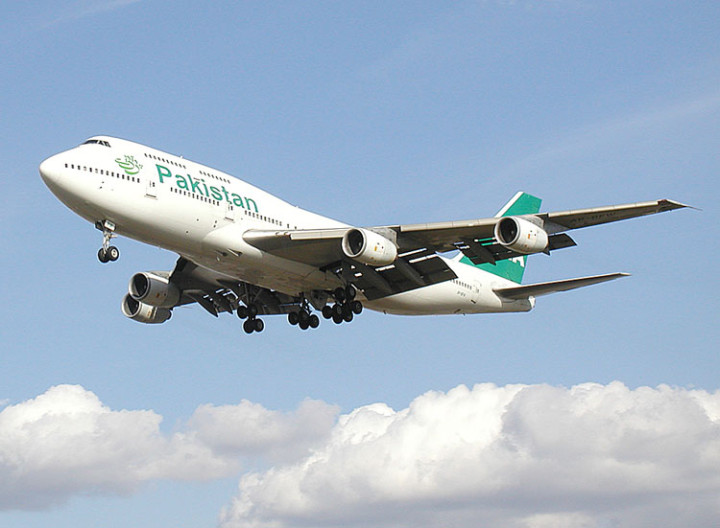 A video showing angry Pakistan airline passengers preventing former Interior Minister, Rehman Malik, from boarding a domestic flight after he allegedly delayed the departure for over two hours, has gone viral adding fuel to the ongoing Pakistan protests.
The Pakistan International Airline (PIA) that was Islamabad-bound from Karachi took off nearly two hours late on Monday, allegedly due to the late arrival of two politicians, including Malik.
In the video that has now gone viral in Pakistan and amongst Pakistanis overseas, passengers are seen waiting for Malik at the door of the plane.
A passenger is heard saying: "Has Rehman Malik become so big for you, has he become God that you have delayed a plane carrying 150 people. How long will we put up with this nonsense in this country? We've taken it for 68 years, we're not taking it anymore."
As Malik walks towards the plane entrance, a passenger shouts at him saying:
"Malik Sahab (Sir), you should go back. You should apologise to these passengers. You should be ashamed of yourself. You're not a minister anymore and even if you were we don't care anymore. You people have to become humans. You have to get down to the ground.
"Close the door and fly the plane to Islamabad. Rehman Malik has been off loaded."
Since the video leaked online, the nation has been revitalized with an added zest of patriotism.
Pakistanis are calling this the beginning of a new Pakistan, hailing Cricketer-turned politician and Pakistan Tehreek-i-Insaf (PTI) chairman, Imran Khan, who started the Azadi (freedom) March on 14 August, Pakistan's Independence Day, with a mission for Naya (new) Pakistan, free of corruption.
The revolution has really begun !! Passengers threw out Rehman Malik for keeping the flight waiting for 2 hours :)) http://t.co/29ra4Xz6gV

— Zaid Hamid (@ZaidZamanHamid) September 15, 2014
Watching the Rehman Malik video over and over again and feeling so so so proud! — Mahnoor Ahmed (@MahnooriAhmed) September 16, 2014
The flight incidence of Rehman Malik is the beginning of the end of protocol culture. Well done awam for standing up for your right.

— Naz Baloch (@NazBalochPTI) September 16, 2014
Angry common man's reaction at PIA flight yesterday with Rehman Malik & Dr.Ramesh Kumar off-loading.This country is changing for the better. — Ali Kamran Chishti (@akchishti) September 16, 2014
In response, Malik took to his official Twitter and Facebook accounts to clarify the incident.
Imran Ali, Spokesperson to Senator Malik, in a press release posted on his Facebook account today (16 September) stated:
"PIA through their official Spokesperson issued a press statement that the delay was not caused because of the Senator A. Rehman Malik but it was due to technical fault. According to the Civil Aviation Rules, videos cannot be made at airport vicinity ... Senator A. Rehman Malik reserves the right to sue all the persons / violators involved in this vilification campaign."
I hv right to defend myself agst the allegation.PK370 /1900hr was delayed b/c tech reasons/was expected to leave at 2030. So no delay for me

— Rehman Malik (@SenRehmanMalik) September 16, 2014
am now leaving by pk 300 and now in the plane.50 minutes delay has been announced who shd be blamed for this delay.PIA or me?Obviously PIA — Rehman Malik (@SenRehmanMalik) September 16, 2014
Meanwhile, PIA suspended the shift manager, Nadeem, and terminal manager, Shehzad, after the video went viral, reported the Express Tribune.