Pakistan PM Raja 'Rental' Ashraf Faces Arrest on Corruption Case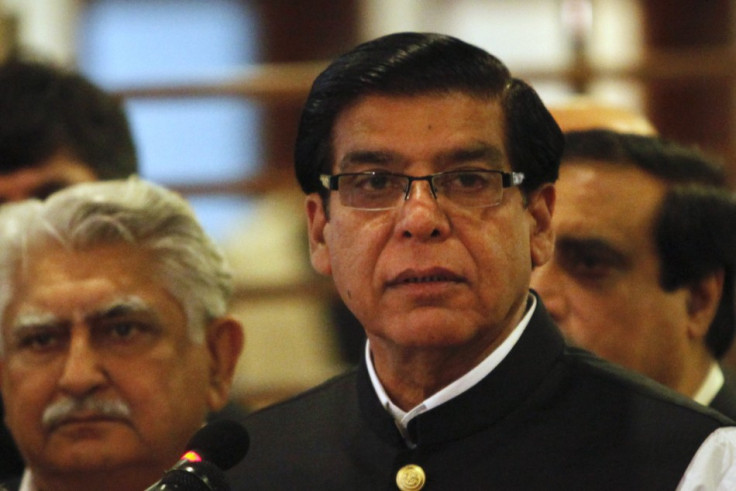 Pakistan's Supreme Court has ruled that the country's Prime Minister Raja Pervaiz Ashraf must be arrested on corruption charges relating to the Rental Power Project (RPP) case of 2008.
"The chief justice ordered that all concerned, regardless of their rank, who have been booked in the case be arrested and if someone leaves the country, then the chairman of the National Accountability Bureau will be held responsible along with his investigating team," lawyer Aamir Abbas told AFP.
"The sixteen include Raja Ashraf," said Abbas, referring to the prime minister.
Ashraf is accused of receiving bribes and commission in the RPP case, when he was federal minister for water and power. Along with Ashraf, three ex-cabinet ministers and four former secretaries of government departments are implicated in the case.
Nine firms which are part of the RPP were accused of receiving more than Rs22 billion (£140,000,000) from the government to commission power projects as a "mobilisation advance". Most of them did not set up power plants. In March 2012, the Supreme Court stated that the RPP contracts were non-transparent and ordered them to be rescinded.
Ashraf was nicknamed "Raja Rental" after he was implicated in the case. He is also facing allegations of buying property in London from wealth accumulated in the RPP.
News of the prime minister's impending arrest comes just hours after police fired tear gas at anti-government protesters outside the parliament building in Islamabad.
The protest, orchestrated by populist cleric Tahirul Qadri, railed against the government and the alleged corruption which blights it.
© Copyright IBTimes 2023. All rights reserved.