Pakistan shoots down Chinese drone claiming it to be Indian UAV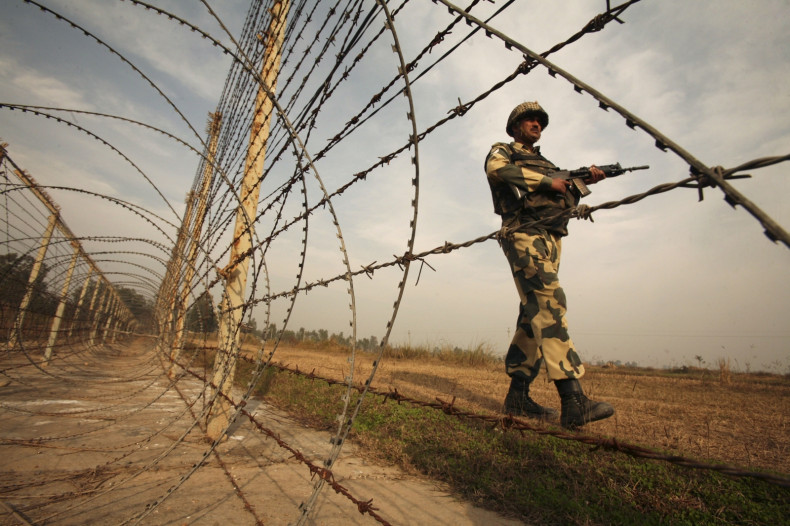 The drone shot down by the Pakistani military, which was earlier claimed to have been an Indian unmanned aerial vehicle (UAV), has turned out to be of Chinese origin.
The embarrassment to Islamabad authorities came just after Chinese reports revealed the doomed drone was a Chinese-made DJI Phantom-3.
The Shanghai-based website Observer was cited by Beijing's state-run media outlet, People's Daily, as confirming the drone shot down "by Pakistani military was recognised in Beijing as the Chinese-made DJI Phantom 3".
The report went on to say: "Observer says the drone sells for $1,200 each," adding that it is the "most powerful and most accessible" drone till date.
Tensions between the nuclear-armed neighbours, India and Pakistan have risen in recent weeks amid ceasefire violations in the border region. The drone incident has also raised serious concerns despite a meeting of the prime ministers of both the countries on the sidelines of the Ufa summit in Russia.
The Pakistani military earlier said: "An Indian spy drone was shot down by Pakistani troops which intruded into Pakistan along [the Line of Control] near Bhimber today. The spy drone is used for aerial photography." Islamabad also summoned the Indian High Commissioner to Pakistan over the episode.
Nevertheless, the claim was immediately refuted by the Indian authorities saying the aircraft did not belong to the Indian forces.
New Delhi's Foreign Secretary S Jaishankar said: "We have seen the pictures. It looks like a Chinese drone, available off the shelf. It is not of Indian design, not of any unmanned aerial vehicle category held in Indian inventory."
It has also come at a time Pakistan and China are strategically moving closer towards each other strengthening their bilateral ties.
The makers of the drone have sent a clarification pertaining to the incident. A DJI statement read: "We're an independent company that is focused on the creative and innovative uses of drones. We are proud that our products have been used for a wide range of applications including film-making, agriculture, wedding photography, real estate, firefighting and search and rescue."
"Military and security applications are not a focus for us. Additionally, we are not affiliated with any governments."
Story updated on 22 July with DJI's comments