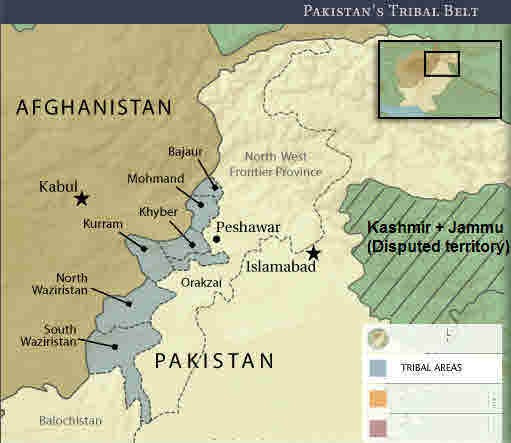 Officials say a suicide bomber struck a mosque in northwest Pakistan, killing at least 40 people and injuring more than a 100.
More than 300 people were in the mosque for the Friday prayers in Jamrud, the main town in the Khyber tribal region.
No one claimed responsibility for Friday's attack that took place during the Muslim holy month of Ramadan, but Taliban have in the past carried out similar attacks.
Khyber is an area which is known as a hot spot for Taliban and al-Qaida-linked militants and Pakistani security forces have tried to lessen the insurgents influence in the region for years.
The United States have also focused on fighting Muslim extremists insurgents in Pakistan's northwest tribal region, where al-Qaeda militants operate and plan attacks in Pakistan but also in Afghanistan.
On Friday, a suspected U.S. drone strike killed at least four militants in South Waziristan and Pakistani authorities said missiles hit a house in the Sheen Warsak area.
Tensions and violence in Pakistan are still dangerously increasing as police revealed that a total of say at least 52 people have been killed in Karachi the country's economic hub since Wednesday.