Pakistan university terror attack: 21 dead after militants storm Bacha Khan campus
At least 21 people have died and dozens left injured after terrorists from the Tehreek-e-Taliban opened fire and hurled explosives at Bacha Khan University in Charsadda, north-west Pakistan. The military operation was ongoing four hours after the siege begun and it is feared the death toll will rise.
Militants stormed the building at around 9am local time (4.30am GMT) under the guise of dense fog, after reportedly entering from the rear of the building. Gunshots were fired and explosives heard, witnesses said, as security forces fought back.
Multiple injuries have been reported and two of the attackers have been shot and killed by soldiers. "The death toll in the terrorist attack has risen to 21," said regional police chief Saeed Wazir. He added that 70% of the students had been rescued as the army conducted searches of the campus for survivors as well as possible assailants.
An army spokesman in has since confirmed the four taliban gunmen who attacked the university are dead and the clearance operation has ended.
Pakistani Taliban commander Umar Mansoor, the mastermind of a student massacre in December 2014 at a military-run school in nearby Peshawar, claimed responsibility for the assault and said four of his men hatched the attack.
Vice chancellor Fazal Raheem Marwat was on his way to work when police told him of the attack. "There are male and female staff members and students on the campus," he told AFP. "There was no announced threat but we had already beefed up security at the university."
More than 3,000 students are taught at the university and was hosting an additional 600 visitors on Wednesday for a poetry recital. Students had planned the event to commemorate the anniversary of the death of Pakistani activist Khan Abdul Ghaffar Khan, after whom the university is named.
Charsadda is a small town located 29km from Peshawar, the provincial capital of Khyber Pakhtunkhwa. on 16 December 2014, the Taliban attacked the Army Public School in Peshawar and murdered 144 people, mostly children under the age of 16.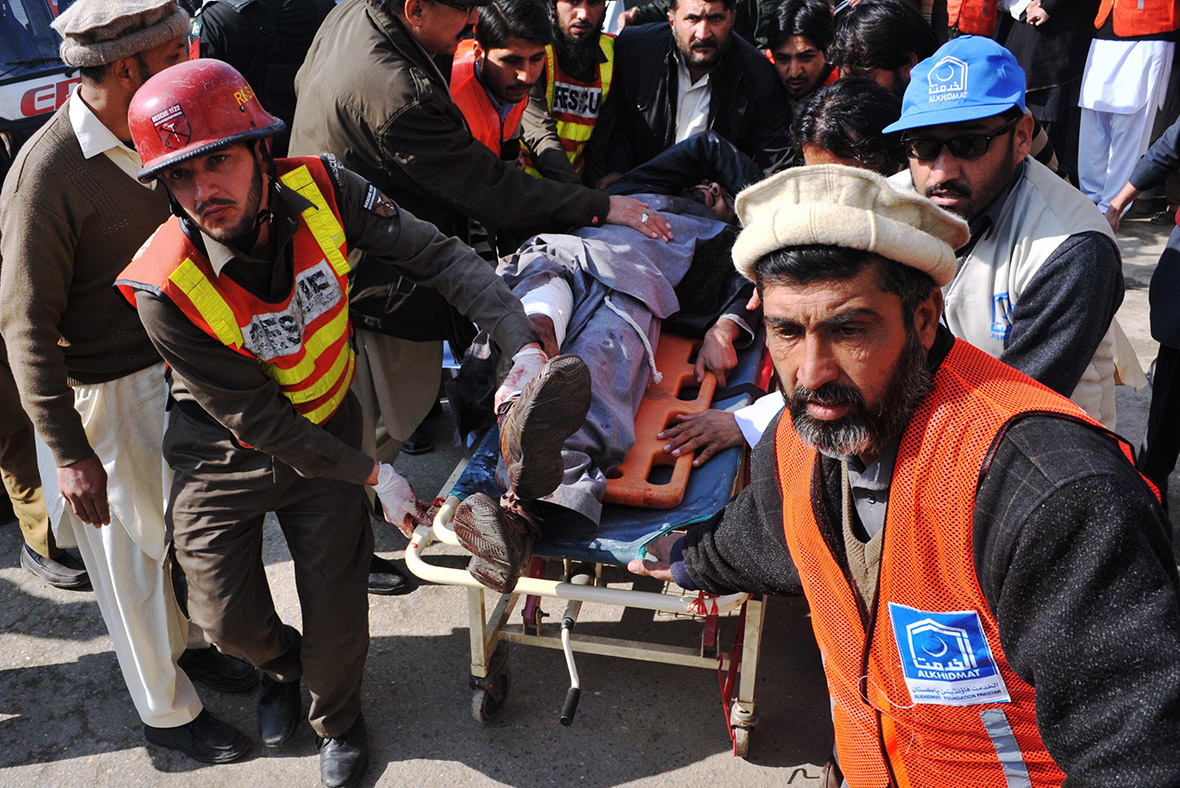 © Copyright IBTimes 2023. All rights reserved.