Pakistan: Powerful bomb blast kills 11 people in Peshawar, death toll seen increasing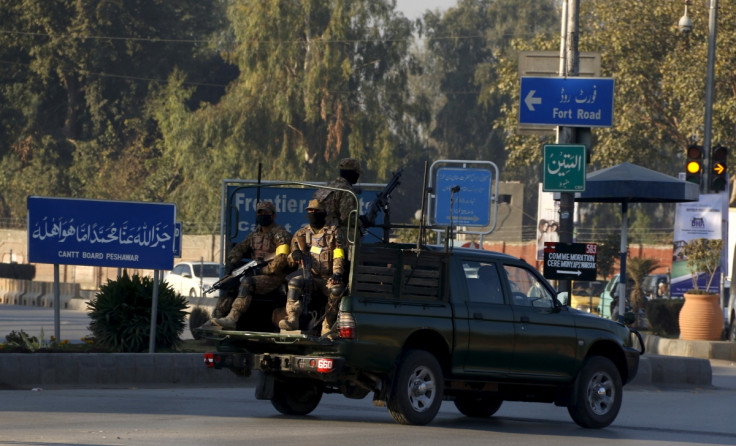 At least 11 people were killed when a deadly blast ripped through a security checkpost in Pakistan's northwestern city of Peshawar. The checkpost is located near the Karkhano Market area.
Scores of security forces have been deployed in the area following the explosion. Local reports suggest the death toll is likely to increase. It is yet to be ascertained whether it was a suicide blast or an explosion carried out by a remote-controlled device.
Six of the dead were security personnel. Pakistan's Geo News said a child was among the dead. About five of the 16 injured people are thought to be in critical condition.
Gunfire was reported shortly after the explosion, though it has yet to be confirmed. A Jamrud khasadar line officer, Nawab Shah's car was the target of the attack, a security official told the Express Tribune. The bombing took place in the semi-autonomous tribal belt area which is located on the border with Afghanistan. The border region is known to be a safe haven for Islamist militants.
© Copyright IBTimes 2023. All rights reserved.