Pakistan vs England: Eoin Morgan identifies vital T20 series ahead of 2016 World Cup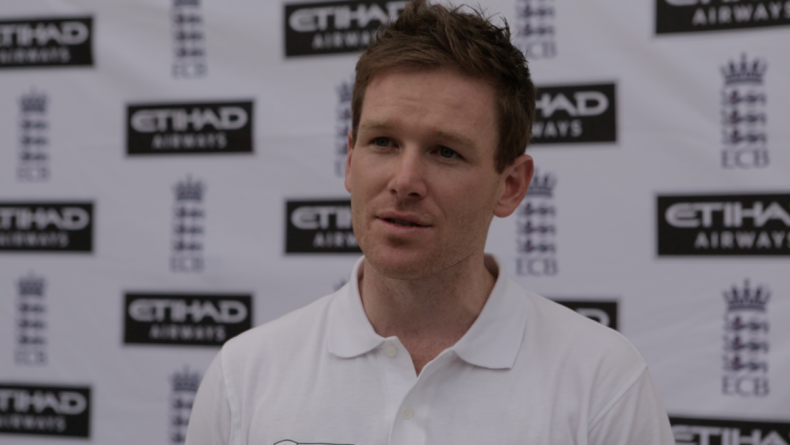 England limited-overs captain Eoin Morgan believes the three-match T20 series against Pakistan will represent a decent barometer ahead of the 2016 World Cup. And starting on 26 November, Morgan's side face the 2009 champions three times in the space of five days in their penultimate series ahead of the showcase tournament in India next year.
Conditions in the United Arab Emirates are likely to be similar to those they will encounter in March and April in 2016. England clinched the one-day series 3-1 as they bounced back from being defeated 2-0 in the Tests and Morgan is hopeful the upcoming games can assist his team in tailoring their game.
"I think they can give us a little bit of a gauge," he told IBTimes UK. "The two series we played in our summer [against New Zealand and Australia] were a crucial turning point in the way that we play and the brand of cricket that we want to play.
"The surfaces that we played on weren't really conducive to bowling which is something that we're pushing for and trying to improve against. I think conditions in the United Arab Emirates will be similar and it is important for us to take advantage of the batting conditions and with the ball – trying to find a way of taking wickets and building pressure when not a lot is on offer."
The squad selected to take on Pakistan in the conclusion to the two months tour of the UAE shows just two changes from the victorious ODI roster, with James Vince and Stephen Parry replacing Chris Jordan and Jonny Bairstow. Morgan believes England are finally building a squad with depth that means they enter the 2016 tournament with multiple match-winners.
"At the moment we're trying to build a squad of about 15 or 20 players so we're not just relying on 11, 12 or 13 players that can go to the World Cup," the skipper added. "It is well known now that we're trying to bring younger guys through and create opportunities for them, particularly in the series and South Africa and make a more straight forward squad.
"In the one-day series, we saw Reece Topley come through, David Willey continue his good form and Chris Woakes back from injury, which is fantastic. We have grown a huge amount and there hasn't been only one or two standout players, everyone has put their hand up at some stage and put in a match-winning performance or contributed to it.
"Shared responsibility is huge. It is important that we dovetail really well because down the line you can't just rely on one or two players to score all the runs, so it is important.
"It reasonably well known that we're trying to keep our one-day squad and T20 squad very similar and the brand of cricket we want to play in both formats is similar so that has made the transition a lot easier. We've only had two guys who were excluded from the one-day team added to the T20 team in James Vince and Stephen Parry, so there hasn't had to be a great deal of transition."