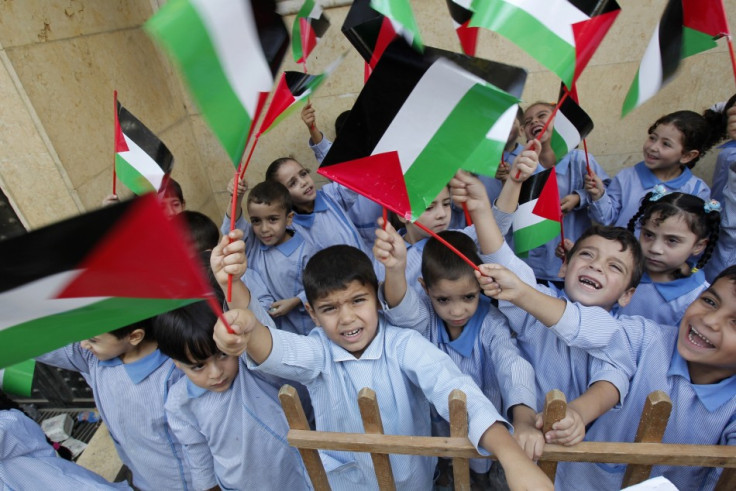 Hundreds of Palestinian family members turned out in Gaza and the West Bank Tuesday to celebrate the release of more than 400 prisoners in exchange for Israeli soldier Gilad Shalit.
The release of 477 Palestinian prisoners on Tuesday - with a further 550 to be released later in the year - is believed to be the largest exchange for a single Israeli captive.
"I am very very happy for the release of my son Amer," said Ahmed Qawasmi, 80, who is awaiting the release of his son, who was arrested when he was 17 and has been in jail for the past 24 years.
"The celebrations and happiness won't be complete until all Palestinian prisoners are free from Israeli prisons."
"This is a great day that brought happiness to all Palestinian people," said Hassan Mousa, a Hamas leader in the West Bank.
"It has unified the Palestinian people together. It will free people who have been in Israeli jails more than 34 years and more than 30 years, and many more with high sentences, and will free the women and children alike."
Palestinians gathered near the Ofer prison in West Bank to celebrate the release, with Palestinians seen waving Hamas and Palestine flags outside the prison. Celebrations also took place in Jerusalem and Umm al-Fahm, an Arab town in Israel.
Chief Palestinian Authority negotiator Saeb Erakat described "an overwhelming feeling of humanity" Tuesday amid the Israeli-Palestinian prisoner swap. Erakat also acknowledged that Hamas was able to achieve a deal when the Palestinian Authority could not.
"I have been talking to the Israelis for many, many years about prisoners - the need to release prisoners - and we could not convince," Erakat said.
"It's a good day, and we welcome it (in) the strongest possible terms, and we hope one day we will have nothing but peace on the two sides," he said.