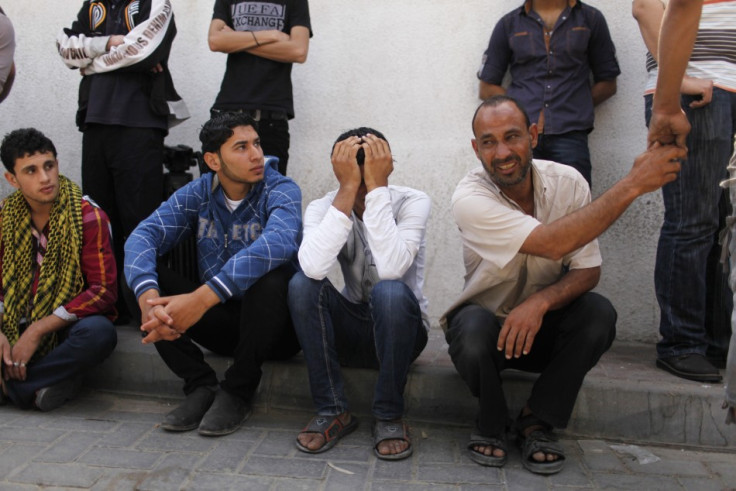 A Palestinian man has been killed in an Israeli air strike on Gaza City, the first time last November's ceasefire between Israel and Hamas has been breached.
Haytham al-Misshal, a member of a militant group that fired rockets at the southern Israeli city of Eilat, was hit while riding a motorcycle.
A spokesman for Gaza ruler Hamas said it considered the airstrike "a serious violation of the ceasefire" while an Israeli government official said that "Israel cannot be expected not to act" in retaliation to rockets fired from Gaza.
The Israel Defense Forces confirmed that Misshal was a weapons expert who had made rockets for different militant groups.
"The terrorist that was targeted is Haytham Ziad Ibrahim al-Masshal, 24 years old, a resident of Shati Refugee Camp," the IDF said in a statement.
"Mashhal acted in different Jihad Salafi terror organizations and over the past few years has been a key terror figure, specializing in weapons and working with all of the terror organizations in the Gaza Strip," it added.
In the Eilat incident, two rockets were fired to the resort city, causing no casualties or damage.
In a statement, Israeli Prime Minister Benjamin Netanyahu said: "Today, we took down one of those involved in the criminal act of firing rockets against the town of Eilat. I had said that we would not sit quietly while this happened, and this is a clear result of our policy."
In another development, Israeli settler Eviatar Borovsky has been stabbed and shot dead at a junction near the Palestinian city of Nablus, the first time since 2011 that an Israeli has been killed by a Palestinian in the West Bank.
Borovsky, a 31-year-old father-of-five, was attacked while standing at a bus stop used by settlers, Israeli soldiers and Palestinians, Reuters reported.
The assailant then stabbed the settler, before grabbing the man's gun and shooting him.
Borovsky lived in Yitzhar a settlement which has been in conflict with local Palestinians for many years.