Christians across the world took part in Palm Sunday celebrations on 9 April, marking the start of Holy Week that will end on Easter Sunday (16 April).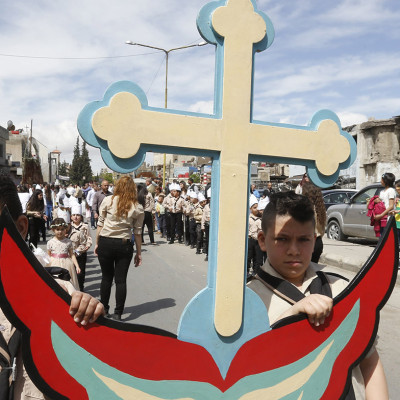 Palm Sunday commemorates the day Christians believe Jesus entered Jerusalem welcomed as the messiah only to be crucified five days later. Popular traditions include processions with palm branches, the blessing of palms and the construction of small palm crosses. While the story of Palm Sunday is told in all four gospels in the Bible, Matthew 21 is the one that is read at most church services.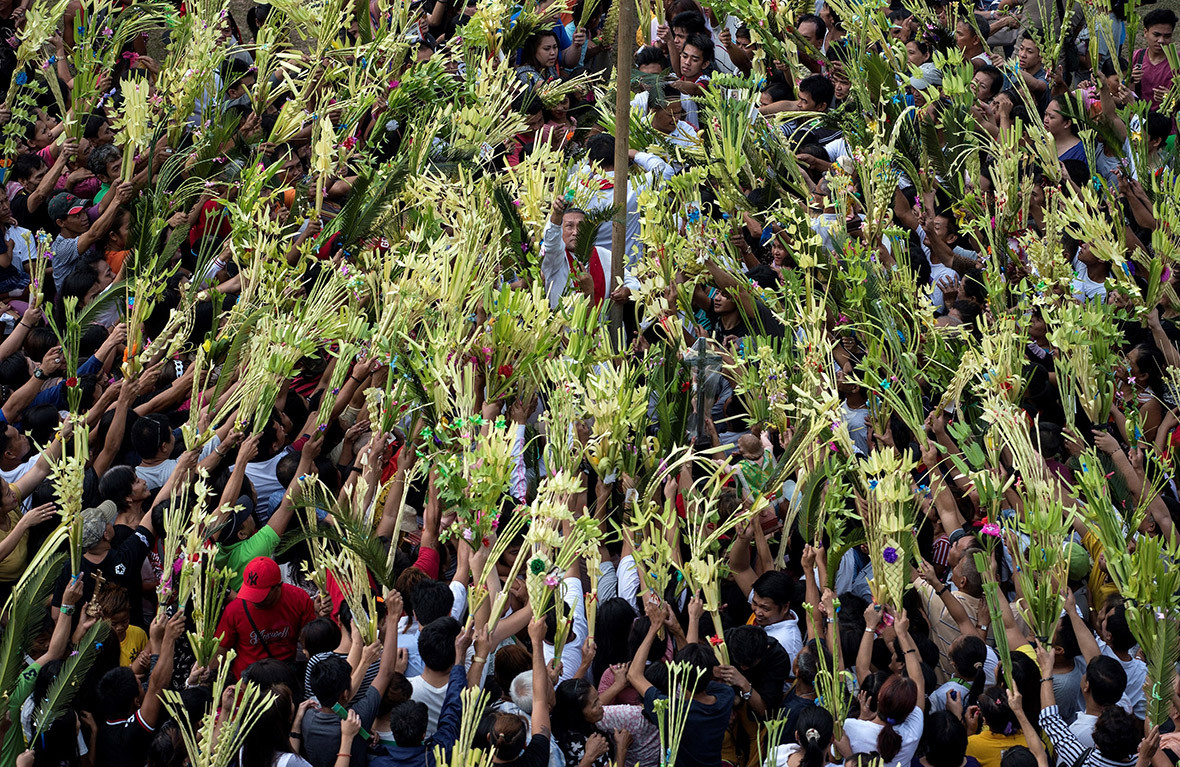 Iraqi Christians flocked to the town of Qaraqosh for the first time in three years, packing into the Church of the Immaculate Conception that was previously torched by Islamic State.
Qaraqosh (or Bakhdida) has been a ghost town in recent years, with most residents still too afraid to return because the battle for Mosul, 20 kilometres away, is still raging. Scribbled Islamic State slogans could still be seen on church walls while torn-up prayer books litter the floor. Escorted by soldiers carrying rifles, the congregation then walked through the town for Palm Sunday celebrations.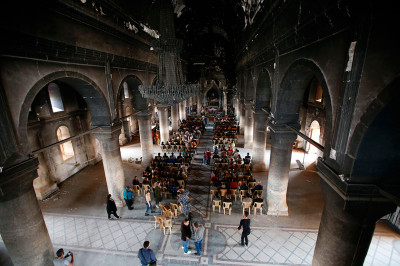 In Jerusalem, several hundred Christian worshippers attended a procession at the newly-restored Edicule inside the Church of the Holy Sepulchre, the shrine that tradition says houses the cave where Jesus was buried and ascended to heaven. The faithful in Jerusalem waved palm fronds and branches commemorating the day the Bible says Jesus rode into Jerusalem to the cheers of the crowds the week before Christians believe he rose from the dead.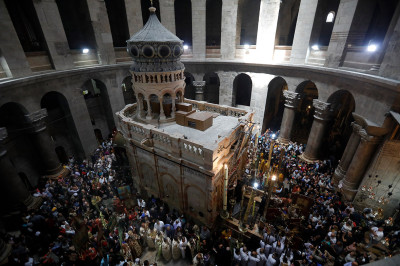 Pope Francis remembered the many people suffering from wars and terrorism and warned of "interests that are armed and ready to strike" in his Palm Sunday Mass in an apparent reference to tensions in the Middle East. Francis, marking the fifth Easter season of his pontificate, blessed palm and olive branches in the centre of St Peter's Square before saying Mass for tens of thousands of people in St. Peter's Square.