More than 300,000 people have fled Mosul since the campaign to dislodge Isis from Iraq's second city began in October. More than 30,000 of these are housed in the Hamam al-Alil refugee camp, to the south of Iraq's second biggest city.
Award-winning photojournalist Carl Court visited the camp as the fight to liberate Mosul from Isis enters its sixth month.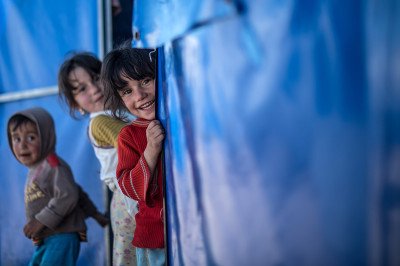 Every five minutes or so, a bus pulls into the camp with more new arrivals. Up to 5,000 people come every day from the area around Mosul.
Before the operation to drive Islamic State from the city began, Mosul had a population of about a million and half, split about evenly between the areas east and west of the Tigris river that runs through the middle.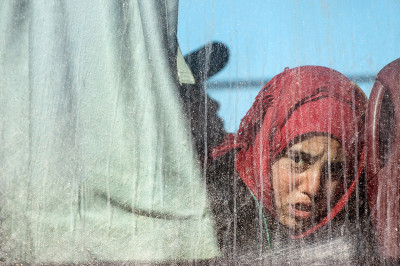 Those who have fled their homes in Mosul face a gruelling journey, braving sniper and mortar fire and air strikes. In some instances entire neighbourhoods flee together at daybreak, covering their children's eyes to shield them from the horror. Men are often separated from their wives at checkpoints so that the army can make sure they are not Isis fighters or sympathisers.
Once inside the the camp, a semblance of normality returns for many families. Children over six attend morning classes and women carry out domestic chores while men look for work and food. However, many complain about a lack of food and products inside the overcrowded camps and say they would rather return to their homes in the city.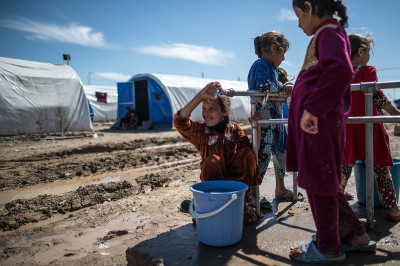 The UN Office for the Coordination of Humanitarian Affairs said that a total of 392,000 people have fled their homes since the offensive began in October, but that 94,500 have since returned. The International Organisation for Migration puts the number currently displaced at 302,400. Of those who have fled, the IOM says nearly 236,000 come from western Mosul.
The UN says most western Mosul residents have no access to food or clean drinking water. Other than the Iraqi military, no aid agencies have been able to access them because of intense fighting. Civilian casualties are becoming more of a risk. The United Nations says several hundred civilians have been killed in the last month, and residents say Isis militants are using them as human shields.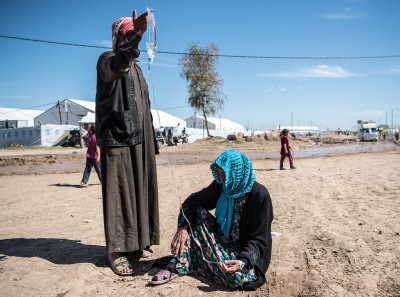 Iraqi forces captured the eastern side in January and in February launched a second phase to take the western side, with air and ground support from a US-led coalition. They are now battling to take the northwestern part, but the civilian death toll has mounted in the old city, where the militants are dug in amongst residents. More people are expected to flee the fighting.