Iraqi Christians celebrated Sunday mass at the Church of the Immaculate Conception in the town of Qaraqosh for the first time after recapturing it from Islamic State (Isis/Daesh). Church bells rang out for the first time in two years in the town, located on the outskirts of Mosul.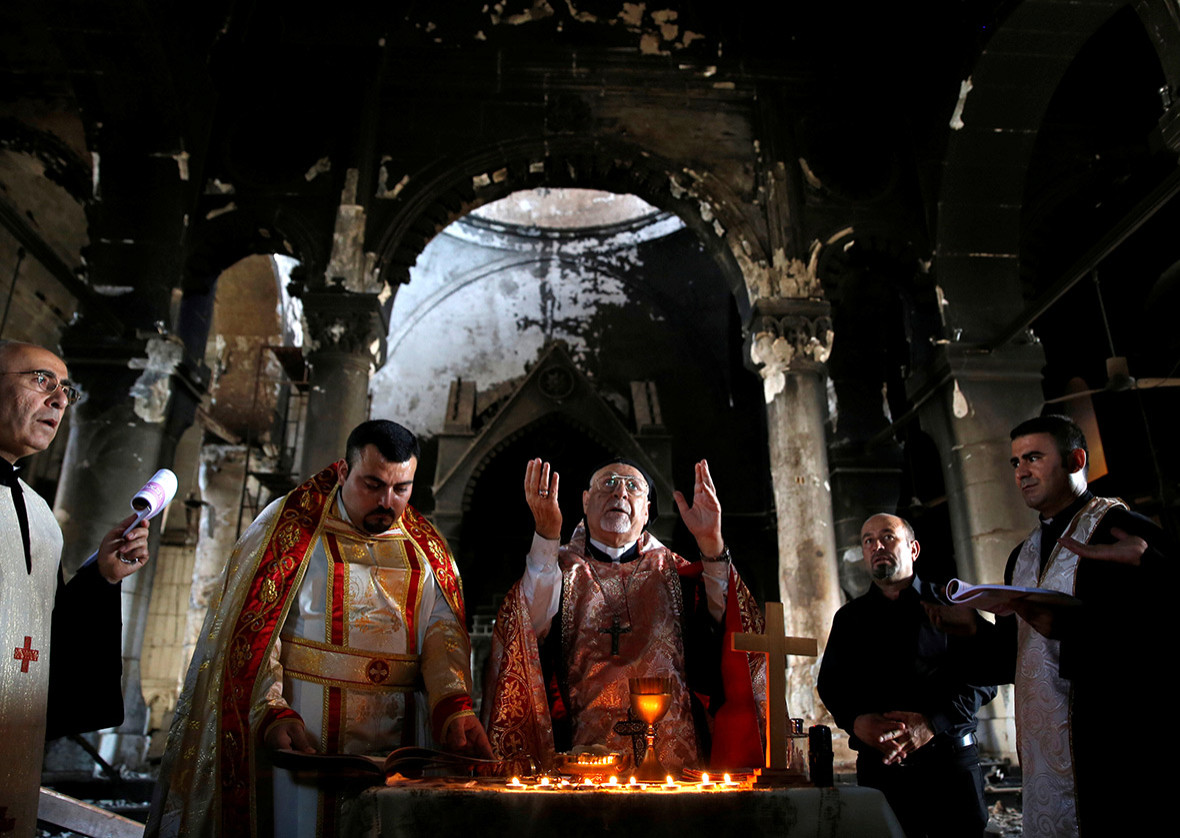 Surrounded by charred walls and in front of a ruined altar, Syriac Catholic Archbishop of Mosul Butrus Moshe told worshippers: "Today Qaraqosh is free of Daesh. Our role today is to remove all the remnants of Daesh. This includes erasing sedition, separation and conflicts, which victimised us. Political and sectarian strife, separating between one man and another, between ruler and follower – these mentalities must be changed."
The jihadists have targeted followers and religious sites of minority communities in both Iraq and Syria. When Isis seized control of Mosul two years ago, Christians were given three choices: pay a tax, convert to Islam, or die by the sword. Most abandoned their homes and fled toward the autonomous Kurdish region, abandoning one of Christianity's earliest centres.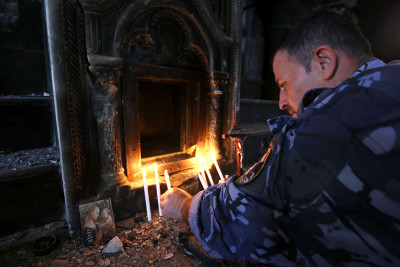 Christianity in northern Iraq dates back to the first century AD. The number of Christians fell sharply during the violence that followed the 2003 overthrow of Saddam Hussein, and the Islamic State takeover of Mosul two years ago purged the city of Christians for the first time in two millennia.